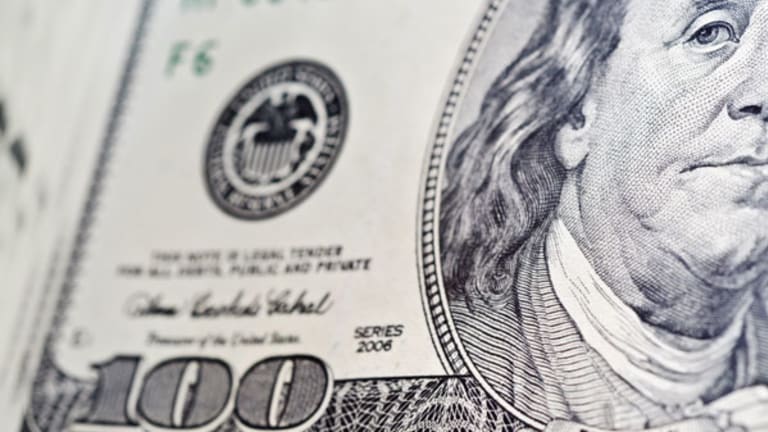 Market Checkup Time: Go Smell the Roses
It's time to step back, take stock of the recent pullback in the market and see if there are any good deals.
NEW YORK (TheStreet) -- Summer is here and the stock market is sick again. Let's put the patient up on the exam table and perform a brief checkup.
The
Standard & Poor's 500
is down about 7% since the highs it made at the beginning of April. In Wall Street parlance, a selloff does not officially become a "correction" until the S&P is off by 10%, but this pullback has everyone worried once again that another recession is near.
What are the concerns? The U.S. economic recovery has slowed again, according to some economic indicators, including a series of weak national employment gains in recent months. The mess in Europe remains a key wildcard for the global economy, and China has slowed and is showing some signs of further meltdown.
Oh, and then there's politics. There's a U.S. presidential election drawing nigh and both sides are convinced that a victory by their opponent will mean the end of America as we know it. There's a precarious fiscal situation brewing and a debate over how the potential for higher taxes and lower government spending could affect economic conditions and financial markets. Also, monetary policy remains extraordinarily loose, and some are predicting it will loosen further, rekindling worries of inflation and so forth.
Does all this sound familiar? It is if you were paying attention last summer when a 24% drop in the S&P began in late April and lasted through October. Today's symptoms are eerily similar to those of yesteryear, which doesn't make them any less serious or concerning. It does, however, serve as a reminder that we could be experiencing yet another one of Mr. Market's many mood swings, and that we shouldn't panic as investors.
We live in volatile times, and anyone who is unable to stomach a stock market selloff and resist the temptation to sell their portfolio at cheap prices should not be investing in the stock market -- period. Sometimes I think it pays to power down your computer and pick up a great novel, or turn off the TV and go outside and smell the roses. Ignorance really can be bliss when it comes to investing.
If you're paying a professional to manage your investments -- and most people are in one form or another -- let that professional worry about the short-term swings in the market value of your portfolio and go live your life. If you don't have faith in your professional to exercise good judgment on your behalf, find someone else you do trust. The key to investing in stocks is understanding that it's a marathon, not a sprint, and the tortoise usually beats the hare in the end by a long shot.
If you are investing some money of your own, you may consider looking around for great public companies whose stocks are trading at historically low valuations. The S&P itself is trading at around 12.3 times earnings estimates for 2012, and that's pretty low by historical standards.
Some people are outraged by the fizzle in shares of
Facebook
(FB) - Get Meta Platforms Inc. Class A Report
that followed its initial public offering, but I suspect that deal
I suspect that deal was simply overvalued, and I actually find it encouraging that the stock dropped. That means the market is being reasonable, and investors are exercising caution. If Facebook shares shot up to the moon, I'd be worried that we're heading for a real crash. Since they fell, I feel more comfortable that there are some well-priced stocks available in the marketplace.
So, where should we look? What sectors have been banged up in the recent selloff? It turns out that energy and materials stocks have really taken a beating.
Halliburton
(HAL) - Get Halliburton Company Report
, the energy services giant, is trading at 8.5 times 2012 earnings estimates, and its five-year average multiple is over 15.
Schlumberger
(SLB) - Get Schlumberger NV Report
is trading at 17 times estimates compared with its five-year average of 20.5.
The metals and mining sector is particularly interesting, especially for investors who fear the long-term risk of inflation as the western world takes unprecedented monetary action to address its high debt levels. For example,
Newmont Mining
(NEM) - Get Newmont Corporation Report
is trading at around 11 times estimates, compared with its 5-year average of 22.
Barrick Gold
(ABX)
is trading at 8.5 times estimates compared with its 5-year average of 16.5, and
Goldcorp
(GG)
trades at 19.73 times estimates compared with its 5-year average of 52.
You don't have to look very far in mining to find deals that have not been available in a long time. This reflects fears in the market that the recent selling in gold and other commodities will continue. Indeed, the low valuations throughout the stock market reflect suspicions that next year's earnings will not come in as expected, and that may be correct. However, if you buy stocks when they're cheap, your odds of doing well over time are very good.
Yes, things are bad, and they may get worse, but sooner or later, they'll get better.
Follow me on Twitter @NatWorden.
Disclosures: Worden and/or his firm were long in shares of HAL, SLB, ABX and NEM at the time of publication.
This commentary is from an investment professional with
who is a participant in TheStreet's expert contributor program.
This contributor reads:
On Twitter, this contributor follows:
Daniel Alpert of Westwood Capital
Joshua Rosner, managing director of Graham Fisher & Co.