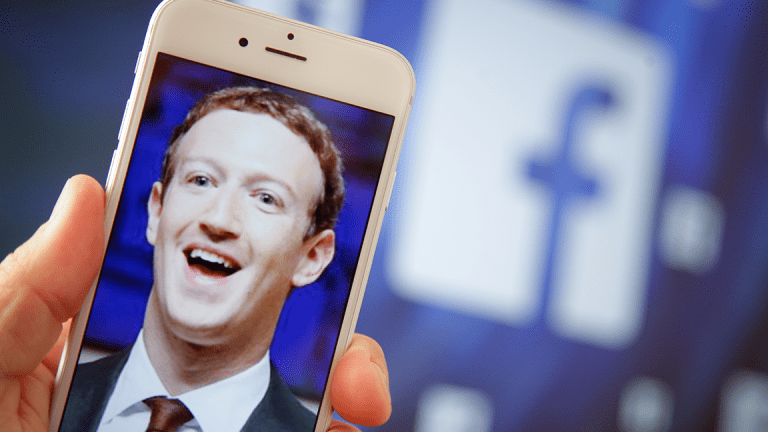 Mark Zuckerberg's Silence on Facebook Data Scandal Speaks Volumes
Facebook CEO Mark Zuckerberg has yet to respond to the latest allegations over the role his social media empire played in the 2016 Presidential elections, a pattern of silence that has raised the ire of lawmakers and should concern the company's investors.
Facebook Inc. (FB) - Get Facebook, Inc. Class A Report has found itself at the heart of yet another controversy linked to the 2016 Presidential election and its role in influencing the billion-plus users of its social media platform.
And, once again, its founder and CEO Mark Zuckerberg is nowhere to be seen.
The New York Times' revelation that Facebook's data rules allowed a Cambridge University professor to leverage information from 270,000 volunteers in a "personality test" into valuable data from 50 million users that was then turned over to a private group acting on behalf of President Donald Trump's election campaign has ignited a firestorm of controversy surrounding the responsibility of social media firms to protect the integrity of their platforms and the privacy of their users. 
Facebook has insisted there was no data breach and accused Aleksandr Kogan of lying to the company when he said the data, which was shared with Cambridge Analytica and its parent, Strategic Communication Laboratories, was ultimately destroyed.
Facebook vice president and deputy general counsel Paul Grewal said all parties have been suspended from the site and vowed to take "legal action if necessary to hold them responsible and accountable for any unlawful behavior."
The tin-earned response from Grewal, who stressed that "the claim that this is a data breach is completely false" and that users "knowingly provided their information", might be expected from someone tasked with defending the company's legal interests.
Zuckerberg's silence, however, speaks volumes.
The 33-year old's slow-footed reaction to allegations that Russian agents used the platform to attempt to influence the 2016 election -- something he initially called a "pretty crazy idea" before formally addressing nearly a year later -- and his preference for sending senior executives to appear in front of lawmakers or brief investors demonstrates a troubling pattern of leadership at the helm of a company worth more than half a trillion dollars. 
That wasn't lost on lawmakers on either side of the Atlantic, with Conservative Member of Parliament Damian Collins, who chairs the Digital, Culture, Media and Sport Committee, saying he'll be "writing to Mark Zuckerberg asking that either he, or another senior executive from the company, appear to give evidence in front of the Committee as part our inquiry."
Minnesota's Democratic Senator, Amy Klobuchar, said on Twitter that it was "clear" that social media platforms "can't police themselves" and called on the Facebook CEO to appear before lawmakers on Capitol Hill.
Irrespective of the mechanics of the story, and whether users were aware of dense boilerplate that justifies Facebook's legal position (which it probably does), the fact that Zuckerberg is unable, or unwilling, to recognise the reputational hit that not only his company, but also on the broader social media landscape, is about to take should be incredibly worrying for investors.
Facebook is, at the end of the day, a global communication tool. Zuckerberg himself has boasted of the power of its "community" and its ability to change the world but has failed, in many respects to properly communicate how his company plans to control that power - a power which demands an enormous responsibility.
The only question now is whether Facebook is willing to take that on voluntarily or have it thrust upon them by lawmakers.
Either way, it seems fair to ask whether Zuckerberg is up to the task of leading the company he founded into adopting these changes. 
If he's not, it may also be fair to ask whether its time for him step aside.