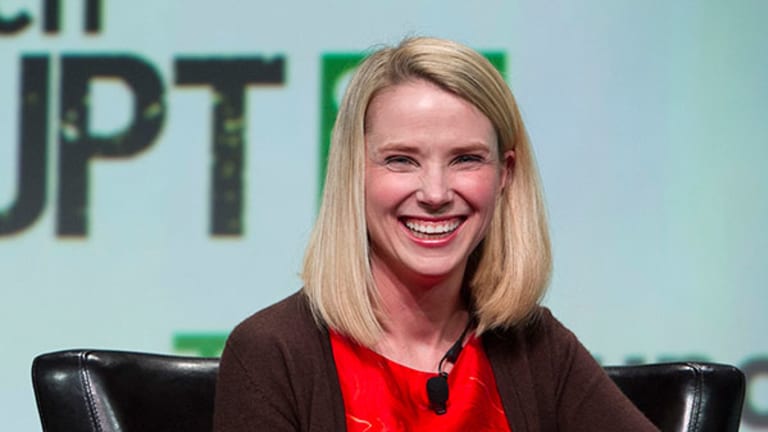 Marissa Mayer Just Made Her Best Move Yet as Yahoo! CEO
As Rocco Pendola predicted last year, Yahoo!'s about to take charge of the live concert streaming space.
As Rocco Pendola predicted last year, Yahoo!'s about to take charge of the live concert streaming space.
NEW YORK (TheStreet) -- On Tuesday, TheStreet published an article about Yahoo! (YHOO) -- Yahoo! Looks to Original Content For Growth -- that doesn't merely bury the lede; it didn't even mention it!
To be fair, a vast majority of the stories I have read on the week's big Yahoo! news did the same thing -- they focused on the two original series Yahoo! will debut via Yahoo! Screen in 2015. While that's worth mentioning, it also represents the potentially disappointing part of Marissa Mayer's otherwise world-beating online video strategy.
Everybody's following Netflix (NFLX) - Get Report into original programming. From Amazon.com (AMZN) - Get Report to Microsoft (MSFT) - Get Report. And now Yahoo!
Fine. Good. Whatever. Spend tons of dough green lighting television inspired by Reed Hastings' smoke and mirrors. Maybe it will work. Maybe it won't. It's probably a risk worth taking if you're a company flush with cash, but if one of these random originals works out it's because you got lucky. Right place. Right time. These Netflix/Amazon/Microsoft/Hulu-like originals at Yahoo! represent the throw orecchiette up against the wall and see if it sticks segment of Mayer's quest for streaming dominance.
Why the media chooses to ignore the sure shot, can't miss portion of this plan, I don't know. Why they opt for regurgitating press releases rather than thinking about what might come next, I don't know.
Live concert streaming -- I don't have say much more other than beginning this summer Yahoo!, in conjunction with Live Nation Entertainment (LVY) , will stream one live concert per day on Yahoo! Screen.
Why don't I have to "say much more?" Because I've already said it.
While I didn't predict a deal between Yahoo! and Live Nation, I spelled out why the untapped live concert streaming space makes perfect send and why Marissa Mayer would pursue it at Yahoo!
Here's the press release with the details. And here's the article I wrote in December 2013 where I visioned Yahoo! entering the space: Marissa Mayer's Biggest Game Changer Yet.
In my mind, this is only the beginning. If this (massive) experiment with Live Nation shows signs of working early on, expect it to expand and, quite possibly, look something like this.
Make no mistake -- while Marissa Mayer haters are running around touting their "scoops" with respect to what they think is happening inside Yahoo!, she's getting stuff done. And don't make two mistakes while reading the same article -- taking ownership of the live concert streaming space is an absolute game changer that will end up silencing these sad and pathetic critics.
In future articles, I'll discuss how Mayer's strategy might expand as well as how live concert streaming at Yahoo! trumps Google (GOOG) - Get Report and could make Yahoo! the most prolific place for advertisers to buy real time and space, not the spam inventory sold on the rest of the Web.
--Written by Rocco Pendola in Santa Monica, Calif.
Rocco Pendola is a full-time columnist for
TheStreet
. He lives in Santa Monica. Disclosure: TheStreet's editorial policy prohibits staff editors, reporters and analysts from holding positions in any individual stocks.