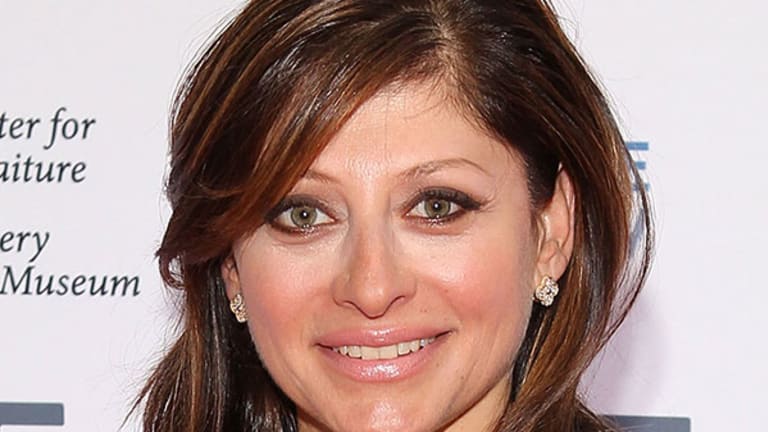 Maria's Departure and the Future of Stock Market Television
Business news on television is becoming increasingly irrelevant in the age of Twitter.
NEW YORK (TheStreet) -- The biggest market event on Monday came after the close when news broke that Maria Bartiromo is leaving CNBC after 20 years at the network to jump over to the Fox Business news channel starting as soon as Monday.
Her departure has raised many questions about viewership numbers, the importance of market-related content and the manner in which investors use that market-related content.
The role of stock market television for investors is complicated because there are some positive aspects but plenty of negatives.
A major negative: Most of what we hear is noise that can potentially distract investors from their true objectives. TV segments where experts guess what the stock market is going to do in the next week, month or year are completely irrelevant to whether someone will have enough money to live the type of retirement they desire.
How do we know that monthly and quarterly moves are irrelevant? Without looking, how did the S&P 500 do in the third quarter of 2011 and how did your portfolio do in that same quarter? You don't remember because it doesn't matter. Do you even remember all the concern about the sequester from the start of 2013?
The threats confronting the market now will also soon be forgotten unless 2014 turns out to be some sort of repeat of 2001 or 2008. Despite the true irrelevance of short-term news, TV anchors, including Maria Bartiromo, continue to focus on the very short term and whether viewers should take some sort of action before the next earnings report or economic data point or some other event that creates a false sense of urgency.
However, she also has a hugely positive influence on investors. In addition to my work in the investment industry I am very actively involved with our local volunteer fire department as the fire chief. This involves a lot of interaction with the various professional departments in the area. While there is rarely talk of my day job as an investment manager, my fire service colleagues know what I do and a surprisingly high number of them know who Maria Bartiromo is.

The significance is the knowledge vacuum that exists for too many Americans in financial literacy, including basic investing. Bartiromo has the ability and opportunity to reach many people in a productive way because she is generally very well liked and well thought of.
People engaged in the stock market and who seek out specialized content from a site like TheStreet.com don't need help with financial literacy. But many Americans do, and anchors like Bartiromo have a platform and audience to help a lot of people.
Maybe.
Audience numbers appear to be dwindling for both CNBC and Fox Business. My colleague Dana Blankenhorn pointed out that CNBC averages 135,000 viewers versus just 46,000 for Fox Business although these numbers do not include TV tuned to the channels in offices which would increase CNBC's lead over Fox Business.
Stock market television is obviously facing increasing competition from online sources like Twitter (TWTR) - Get Twitter, Inc. Report. One big reason for having CNBC on during market hours has been that it was likely to be the fastest and easiest way to find out about important breaking news.
Where did you first hear that Bartiromo was leaving? For me it was Twitter. If you did, too, then you are among the growing legion relying more heavily on Twitter. As easy as it is to hear about something on CNBC, it is arguably easier to read it on Twitter.
The most curious aspect of Bartiromo's departure -- and for that matter the departures of Melissa Francis and Liz Claman before her -- is why make the jump to a much smaller audience? Perhaps money is a motivating factor, but TV anchors typically want to be seen and heard by as many people as possible. This seems like a step in the opposite direction unless Bartiromo ends up on Fox News on a very regular basis.
Good luck Maria, I will be rooting for you.
At the time of publication the author had no position in any of the stocks mentioned.
This article was written by an independent contributor, separate from TheStreet's regular news coverage.