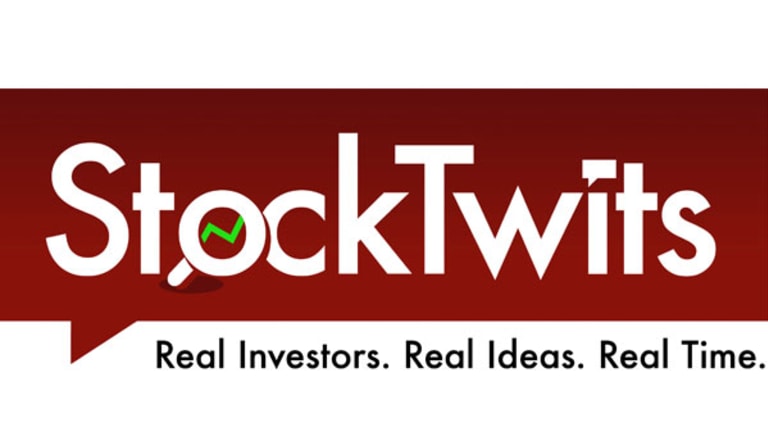 NEW YORK (TheStreet) -- In early trade, the S&P 500 (SPY) - Get SPDR S&P 500 ETF Trust Report and Dow Jones Industrial Average (DIA) - Get SPDR Dow Jones Industrial Average ETF Trust Report printed new all-time highs. However, both spent the rest of the day testing lower and ultimately (and hilariously) finishing flat for the day.
Though the Nasdaq 100 (QQQ) - Get Invesco QQQ Trust Report and Russell 2000 (IWM) - Get iShares Russell 2000 ETF Report finished with losses, the headline numbers won't really scare anyone, considering we're only a sneeze away from regaining all-time highs.
Amazing how the $SPY hangs in despite the carnage in mo-mo land
-- Tsachy Mishal (@CapitalObserver) Apr. 3 at 09:04 AM
However, cashtaggers on StockTwits were quite busy today keeping tabs on the carnage taking place under the hood. Many of this year's fashionable stocks continue to get decimated. Take a look at these losses today, most of which piled onto losses that have been accumulating in these names for weeks now:
(all percentages rounded)
These are one-day losses, and many of them (mercilessly) finished off their lowest levels of the day! Cashtaggers are growing concerned these bone-crushing slides are a red flag for the broader market and may soon begin to drag the rest of the indexes lower:
Carnage in the momos. Overall market will likely follow soon. $FEYE$WDAY$SPLK
-- Mike (@CrimeD34) Apr. 3 at 11:38 AM
The kinds of losses these names have experienced -- many with reasonable fundamentals -- will be scary if the indexes begin to follow suit:
Stocks that are down 20% plus in a month with good sales & eps can't bounce for more than 1 day $WDAY$DATA$FEYE$SPLK$SSTK
-- Frank Zorrilla (@ZorTrades) Apr. 3 at 10:42 AM
$YELP has lost 30% in less than a month. And it looks terrible still: PT $60 then 50.
-- LaDucTrading (@SamanthaLaDuc) Apr. 3 at 01:25 PM
A confusing data point is that sentiment on the major indexes has been improving in recent days/weeks... most dramatically so in small-cap land, as visualized by the Russell 2000 sentiment chart:
Source: Stocktwits

The good news: All is not bad. I'll leave you with this silver lining:
I'm seeing more signs of leadership rotation as former leaders fade out. $SPY$QQQ
-- DarvasTrader.com (@DarvasTrader) Apr. 3 at 01:40 PM
The Bulls are going to need new leaders to emerge, if they want this bull market to resume higher. There has been too much damage done to the former leaders.
At the time of publication, the author held no positions in any of the stocks mentioned.
This article represents the opinion of a contributor and not necessarily that of TheStreet or its editorial staff.
(function(a){var b="embedly-platform",c="script";if(!a.getElementById(b)){var d=a.createElement(c);d.id=b;d.async=true;d.src=("https:"===document.location.protocol?"https":"http")+"://cdn.embedly.com/widgets/platform.js";var e=document.getElementsByTagName(c)[0];e.parentNode.insertBefore(d,e)}})(document); // ]]>