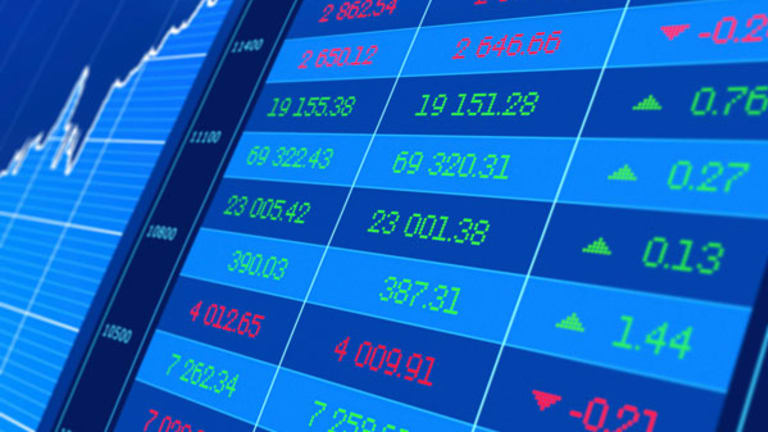 Managing the Futures
Now is a great time to diversify with managed futures, which have little correlation to the movements of stocks or bonds. But they are not for everyone.
NEW YORK (TheStreet) -- Given current market conditions, investors would be well served looking for further diversification opportunities. One such opportunity is with managed futures.
Managed futures is an alternative investment class in which investors allocate funds into various trading programs run by Commodity Trading Advisors. These advisors seek potential profit opportunities in various futures markets, utilizing multiple strategies such as long/short strategies, option writing and spread trading, among others.
Why can this be a viable strategy?
Stocks have continued to move higher, with seemingly no end to the rally in sight. In fact, the benchmark
S&P 500
index has covered a lot of ground very quickly in recent weeks moving from the 1640 area to Monday's highs in the 1762 neighborhood -- all in a span of 19 days.
The
Nasdaq
has seen similar price action covering a vast amount of upside very quickly. Shares of high flyers such as
Google
(GOOG)
and
Facebook
(FB)
seem to be strengthening every day. Many would argue that valuations are getting a bit heated at current levels and the recent euphoria seen in stocks could be cause for concern.
John Hussman of Hussman Funds recently gave his thoughts on the market, noting, "If you picture a small child throwing a stone upward and out over the edge of the Grand Canyon, you'll get a general idea of the market trajectory that we expect over the completion of this cycle."
No one can see the future. No one knows exactly how markets will react once the
Federal Reserve
begins removing the punchbowl. The best investors can do is try to play the odds as much as possible. We are currently in the fifth year of an aging bull. Although the market could continue to go up, cashing some chips in at current levels may not be a bad idea.
At the very least, we feel that it is important to position your portfolio for further upside but also a downside turn in markets if or when it materializes. We feel that proper diversification is the key to long-term investing success.
So here are some of the primary benefits of managed futures:
Managed futures may potentially achieve strong performance in bull, bear or sideways markets and have little correlation to stocks or bonds. You should ask yourself, what do I have in my portfolio now that can potentially make money regardless of market direction? If the answer is nothing, then keep reading!
Managed futures allow for additional trading strategies. Managed futures may utilize many types of strategies such as short-selling, option writing, and spread trading. More trading strategies and more trading vehicles may equal more opportunities.
Managed futures may potentially reduce overall portfolio volatility. Markets can have different relationships with one another. Some markets may have a strong positive correlation while others may have a strong negative correlation.
By investing in a wide basket of stocks, bonds and futures markets, one may potentially reduce volatility by spreading risk and simultaneously being able to take advantage of up, down or sideways markets.
Managed futures are used by institutions such as pension plans, endowments and more to attempt to generate higher returns while diversifying. Managed futures are a highly regulated industry from the exchange to Commodity Trading Advisors and Commodity Pool Operators.
The bottom line is, managed futures may provide a meaningful way to diversify risk, increase potential profit opportunities, and reduce volatility. Do managed futures have risk? Absolutely. Are managed futures for everyone? Absolutely not.
Managed futures utilize leverage and therefore gains and losses may be magnified. An investor can lose all of their money or even more than their account value in some circumstances. The risk of loss exists regardless of who is managing your money.
We recommend an allocation in managed futures of no more than 20% of one's total portfolio value, and often times far less than that.
Futures and options trading is inherently risky and unsuitable for all investors. Past performance is not necessarily indicative of future results. Stop-loss orders intended to limit losses to certain amounts may not be effective because market conditions may make it impossible to execute such orders. Option writing has unlimited risk and an investor may lose more than their original investment.
This article was written by an independent contributor, separate from TheStreet's regular news coverage.
Matt Zeman is a market strategist with Kingsview Asset Management, a Registered Investment Advisor. Matt is also a licensed futures broker and a member of the Chicago Board of Trade. He began his trading career as a runner in the grain pits at the Chicago Board of Trade before becoming an arbitrage clerk. Eventually he started trading equity options and stocks before moving on to futures. He has been a frequent guest on CNBC, Fox and Bloomberg, and provides his views on the stock, bond and futures markets for financial media including Dow Jones, the L.A. Times and The Associated Press. Matt is a member of the Chicago Board of Trade, and carries series 3, 7 and 66 licenses.