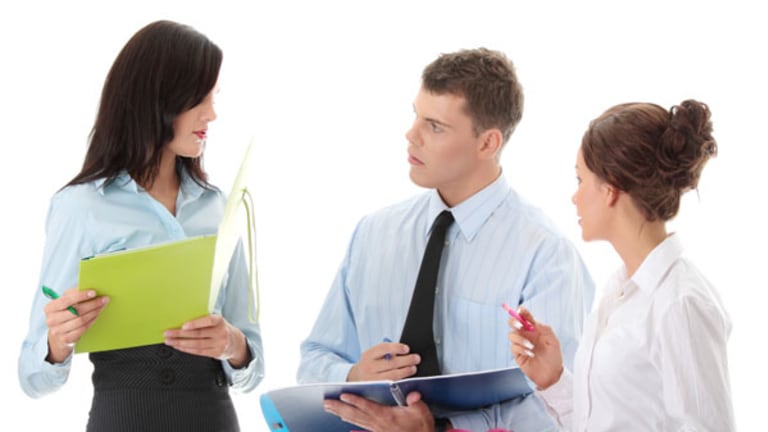 Make Journalism Your Charity: Opinion
For those struggling to decide on a charity as the year comes to a close, I have a modest proposal: Donate to nonprofit journalism.
For those struggling to decide on a charity as the year comes to a close, I have a modest proposal: Donate to nonprofit journalism.
The following commentary is from an investment professional with Clear Harbor Asset Management who is a participant in TheStreet's expert contributor program.
"If the broad light of day could be let in upon men's actions, it would purify them as the sun disinfects."
-- Supreme Court Justice Louis Brandeis
NEW YORK (
) -- Tired of watching your investment portfolio get ravaged by systemic banking crises? Worried about the national debt, the rise of poverty, the decline of education or the degradation of the environment? Do you think our health care system is screwed up or that our democratic institutions have been corrupted?
The holidays are a time of giving, and the U.S. tax code allows taxpayers to deduct charitable contributions, providing an incentive for people to make annual donations to causes they deem worthy.
For anyone struggling to decide on a recipient for his or her philanthropic largesse as 2011 nears its close and humanity struggles with a multitude of seemingly intractable problems, I have a modest proposal: Donate to nonprofit journalism.
Yes, I know the media may be the one institution out there that garners less respect than the U.S. Congress, but hear me out on this.
The rising trend of nonprofit, independent, online journalism outlets that are springing up around the country should not be confused with the mass media that is dominated by conglomerates such as
News Corp.
(NWS) - Get Report
,
Comcast
(CMCSA) - Get Report
,
Walt Disney
(DIS) - Get Report
,
Time Warner
(TWX)
,
Viacom
(VIA) - Get Report
and
CBS
(CBS) - Get Report
.
In the media industry, high-quality journalism -- particularly at the local level -- has become a rare commodity. The rise of the Internet, social media and search engines such as
Google
(GOOG) - Get Report
and
Yahoo!
(YHOO)
has damaged the ability of professional news purveyors to profit off their content.
Investment news has fared well because investors are willing to pay for information that helps them profit. But elsewhere -- with rare exceptions -- the industry is losing its appetite for making the investment required to sustain newsgathering operations that can produce the sort of in-depth, investigative journalism that citizens in a democracy need to root out corruption, hold people in power accountable and have an informed and productive political debate.
A recent report on this by the Federal Communications Commission observed the mass layoffs in the news industry and the increasing influence of advertisers in news content and concluded that U.S. communities "face a shortage of local, professional accountability reporting." It went on to say the "independent watchdog function that the Founding Fathers envisioned for journalism -- going so far as to call it crucial to a healthy democracy -- is in some cases at risk at the local level."
I think the problem exists at the national level as well. Today's media has too many people fixated on national politics and oblivious to the issues in their own communities. For its part, the national coverage is saturated with breakdowns of the political horse race between the parties and the candidates at the expense of any real investigations into the underlying issues -- a sign that the process has lost touch with the public.
I'm certainly not alone in believing that our national discourse, as reflected in mass media, is often sorely lacking, and it seems to me that dealing with the vast array of problems we face as a society begins with fixing the quality of the debate and information that is available to people. This isn't an appeal to any political party or ideology -- it's an appeal to anyone who is biased toward having the truth be known.
The good news is that the Internet offers solutions to these problems. It's a phenomenal communications tool that has broken down barriers and democratized the media by giving everyone a voice and holding the professionals accountable. The Web -- a true free market of ideas -- is unleashing a wave of enlightenment across the entire world. This should be a boon to democracy, but nothing is free in this world. We still need to pay for independent, watchdog journalists who can earn the trust of their communities and make an impact with their reporting.
Examples of nonprofit, online journalism outlets that can receive tax-deductible donations in the U.S. include
, the
Center For Investigative Reporting
,
, the
,
, the
Voice of San Diego
and
(which covers Connecticut).
Many more and perhaps better options for you exist -- probably in your own community. If you like the sound of this, search out a donation recipient that makes the most sense for you. If not, feel free to go to the "Comments" section and chime in with your own views.
After all, it's a free country. Here's to a better informed 2012.