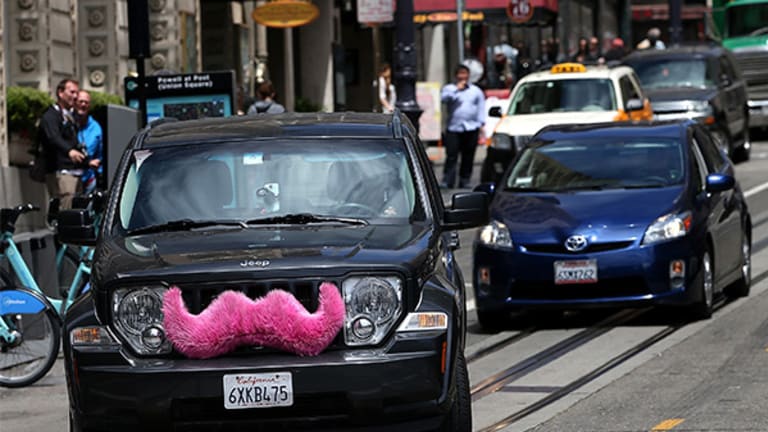 Lyft Reportedly Retains Qatalyst as Ride-Hailing Wars Continue
It is unclear whether the company, which last raised funds in January, seeks fresh capital or a buyer. GM, Apple and Alibaba are all among the potential acquirers
It is unclear whether the company, which last raised funds in January, seeks fresh capital or a buyer. GM, Apple and Alibaba are all among the potential acquirers
Lyft reportedly has hired Silicon Valley boutique bank Qatalyst Partners either to raise additional cash or find a buyer.
The ride-hailing service, like Uber Technologies, has been burning through cash trying to establish itself as a next-generation taxi service. While the companies have been a hit with customers and investors, they have not yet been able to turn a profit, and Uber to date has been ahead of its rival in terms of attracting funding.
The Wall Street Journal reported late Monday that Lyft has retained Qatalyst but was unclear whether the company was seeking a buyer, looking for an investment or is open to both.
Lyft has raised about $2 billion to date, well less than Uber's $12 billion total. The company last raised funds in January when it took in a round from investors including General Motors (GM) - Get Report that valued the company at a reported $5.5 billion.
GM and Lyft viewed that investment as part of a broader partnership to share technology and experiment with innovations including self-driving vehicles. GM has made a series of investments and acquisitions to boost its technology expertise and stay ahead of changes in the marketplace that might eventual reduce the number of vehicles sold, and the company in theory could be a potential buyer for Lyft if it did indeed put itself on the market.
An automotive source said that with GM involved, another automaker is unlikely to bid to buy Lyft outright, but the source speculated the company could try to bring in new automotive partners via another investment round. The source said a GM purchase seemed unlikely since the automaker has significant R&D expenses on the horizon and other potential uses of its cash pile, especially since it already has access to the market via its existing investment.
The source did note, however, that GM could be forced to act should Lyft find a party interested in buying it outright.
A deal with Uber would be difficult due to the companies antagonistic history and the potential for antitrust scrutiny, but Lyft could be of interest to a Chinese buyer such as Alibaba Group (BABA) - Get Report . Alibaba like GM is an existing investor in Lyft and is also an investor in Chinese ride-hailing startup Didi Chuxing. Lyft and Didi Chuxing have partnered to try to compete against Uber on both sides of the Pacific.
A wild card would be a tech buyer such as Apple (AAPL) - Get Report , which invested $1 billion in Didi Chuxing earlier this year and is believed to have automotive ambitions.
In addition to GM's investment in Lyft, Toyota (TM) - Get Report has a stake in Uber and Volkswagen has invested in Gett of Israel.