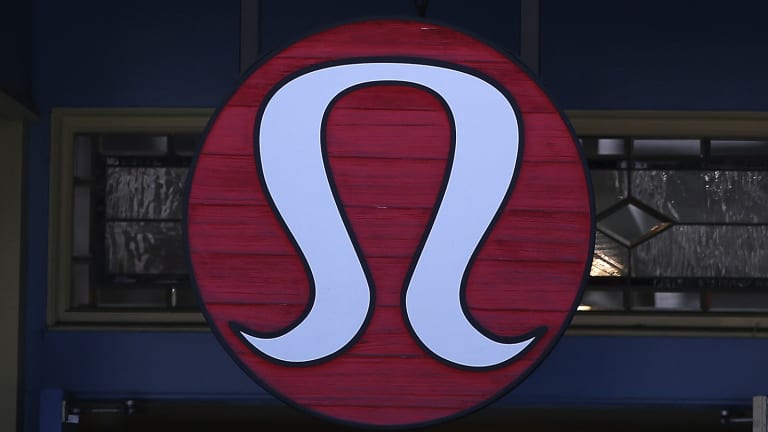 Lululemon Shareholders Are Going to Have a Bad Summer, This Chart Shows
Technical analysis suggests that investors should exit Lululemon (LULU) when the stock is trading for more than $65.
After three years of sideways wandering since shares reached the $83 all-time high, the story for Lululemon (LULU) - Get Lululemon Athletica Inc Report has moved from unique athletic clothing to management squabbles, as Nike and Under Armour have entered the niche the company once dominated.
The good news is that the product's quality control issues that led to see through pants have been addressed. The bad news is that the next couple of quarters to years should be very challenging to investors, perhaps leading to a major restructuring of the company's board of directors. Here's why:
Click here to see the following chart in a new window
This monthly bar chart shows stochastics near fully overbought extremes. The last time this condition was seen was when the stock's price peaked in 2015 near $70, before its slide to $44. That's a Fibonacci 38% correction in seven months. Prior to that was the 2012 price peak, near $82, before the slide to $52 -- another Fibonacci 38% correction in four months. Lululemon peaked in April, again near $70. The question is whether just a 38% decline will take price back toward $44 again, or whether the 2014 low, near $36, will be broken. 
The pink sell box continues to be given by our decision support engine as the place to exit long positions, especially if they are leveraged, by using selling actions. Avoid buying actions completely, and if you're flat, use selling actions to establish short exposure. Members of our DSE Alerts service have just been warned of this latest signal. While the blue arrow path can't be ruled out (toward $75), it appears that it's not needed, nor should it be maintained for more than a brief spike if one develops. Rather, the green box below the 2014 low has growing probabilities of being explored in the next 12 to 24 months. Therefore, the reward of 9 points higher must be balanced by the risk of roughly 40 points lower. This strongly favors using $65 as a protective sell-stop level to guard against disaster, as well as exiting long exposure into $74, where the olive-gold line illustrates the upper two-standard-deviation band; a statistical extreme that controls 95% of normality.
The labeling shown depicts a correction that is only two-thirds complete; the final third will be the slide, labeled blue (C), to end the entire correction from the $83 level. This final stage of selling can become very ugly, especially when management struggles are blamed. This company has a history of large-amplitude price swings, and with the current overbought condition similar to others in recent history, the similar outcome should be respected. Sell upon a close of less than $65.
---
Interested in this kind of market analysis? Sign up today for a FREE 10-day trial of our LIVE TRADER with DSE ALERTS service at no obligation. Inquire about special pricing for TheStreet readers after your complimentary trial.
This article is commentary by an independent contributor. At the time of publication, the author held no positions in the stocks mentioned.