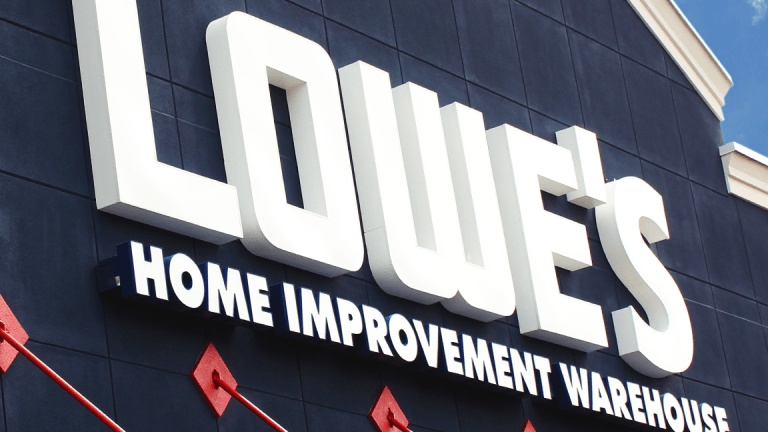 Lowe's Comes to Big Settlement With Activist; Markets Eye Netflix Earnings-ICYMI
Here's what you need to know now for Friday, Jan. 19
As we close another day in the green Wall Street was relatively quiet on Friday as traders digested the week of earnings and looked forward to next week's onslaught.
But amid the earnings hubbub a pretty interesting development occurred at Lowe's Cos. (LOW) - Get Report .
The home improvement retailer on Friday, Jan. 19, reached a blockbuster settlement with activist D.E. Shaw in a deal that puts three new directors on the its board, including David Batchelder, an ex-Home Depot Inc. HD board member and co-founder of the trailblazing fund activist fund Relational Investors.
The settlement is surprising for a number of reasons, but mainly due to timing. It was just a few weeks ago that reports surfaced that something was awry at Lowes. I guess the 'newbie fund' as our Ron Orol likes to call it, is off to a pretty good start. Last year, D.E. Shaw hired former Elliott Management portfolio manager Quentin Koffey, a veteran of insurgency campaigns including one at Hess Corp. (HES) - Get Report  , to lead its activist investing operation.
Speaking of activism, a long-time member of The Watch List, a group of potential activism targets kept by our sister publication The Deal, is showing signs that it may be moving higher. The stock is DineEquity (DIN) - Get Report  , and the company's charts are showing some signs of an uptick. Is that because a barbarian is at the gate or just because management is finally starting to make headway turning around a company that has lost more than a quarter of its value over the last 12 months? You'll have to wait and see, I guess.
Back to earnings, we look ahead to Netflix (NFLX) - Get Report  , which is set to report on Monday and has been red-hot lately.
Netflix finished Friday trading up slightly, adding to Thursday gains that came after a slew of positive analyst commentary. At about $220, Netflix shares are still up more than 14% for the year, and the sell-sides see more upside to come.
As we head into Netflix earnings, some of us in the newsroom, myself included, wondered whether the stock has run up too much. And what does an EPS beat or guidance raise have to look like to get more upward movement?'
But what do we know? We're just journalists who talk to the experts, and the experts are saying buy. We've just got to keep a bit of our skepticism to keep us honest and make sure we are investigating every angle we can for the readers.
This is an excerpt from "In Case You Missed It," a daily newsletter brought to you by TheStreet. Sign up here.
Photo of the day: A down day for Big Blue
Sorry Big Blue, but breaking a 22-quarter loss streak just wasn't enough to get you back in the good graces of investors. IBM (IBM) - Get Report  yes the same IBM whose computers are pictured above in a 1980s classroom, this week reported subdued full-year outlook that overshadowed gains in its top and bottom line. IBM reported Q4 revenue of $22.54 billion (up 4% annually) and adjusted EPS of $5.18, topping consensus analyst estimates of $22.05 billion and $5.17. But the results weren't enough to lift the stock price as Big Blue closed down about 4% on Friday. Read More
Read more from "In Case You Missed It." Sign up here.
More of What's Trending on TheStreet: