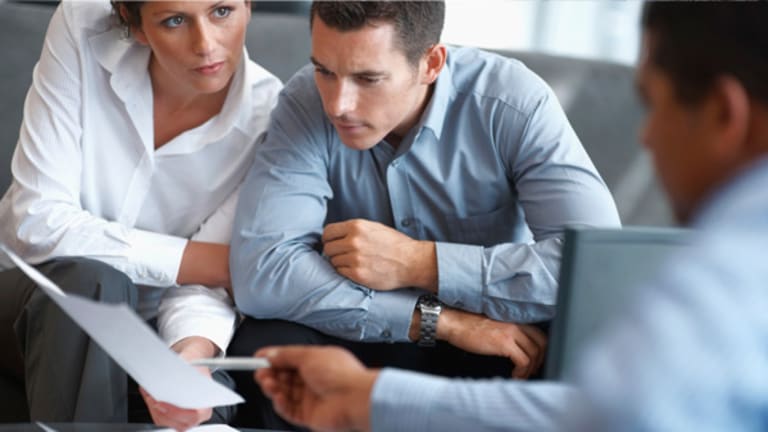 Look Beyond Latest Financials When Screening Net/Nets
RadioShack may be worth more than its current price, but it's not for the faint of heart.
NEW YORK (TheStreet) -- While conditions have not changed all that much in net/net land, a place that no company wants to end up by choice, there is a new addition following the latest round of earnings.
Overall the ranks are still thin for these companies that are trading below their net current asset value; at this writing, I count just seven with market caps in excess of $100 million. That's probably the fewest I've seen in the more than a dozen years that I've been researching this tiny corner of the investment landscape.
That is with the assumption that
Ingram Micro
undefined
is no longer a net/net, following its acquisition of BrightPoint for $840 million, or $9.00 per share. That transaction did not close until after the end of the third quarter, so we have not yet seen a post transaction balance sheet.
That's why you have to look beyond the latest financial statements; anyone screening for net/nets at this point would still have Ingram showing. Even after the transaction, though, by my back of the envelope calculation, Ingram should be in the 1.15 times to 1.3 times net current asset value range, but that's a very rough estimate.
The company did spend much of its $1.15 billion in cash to make the acquisition, however, so the composition of the balance sheet will be very different.
The "new" net/net I'm seeing has actually been on the list previously; "a repeat offender" so to speak.
Benchmark Electronics
(BHE)
has been on and off several times over the past few years.
While I'm not ready yet to declare it a "perennial net/net"-- a company that by its nature trades a low multiple to net current assets and, therefore, is not as cheap as it may appear -- it's on my perennial net/net watch list. Benchmark currently trades at 0.99 times net current asset value.
The company ended the latest quarter with $325.8 million or $5.83 per share in cash, and just $10.7 million in debt. Net/nets typically trade at a discount to book value by their nature; Benchmark currently trades at just 0.77 times tangible book value per share.
If you trust your data too much, and don't look any further, you might also believe that
Sycamore Networks
(SCMR)
is back in net/net land again. But that company paid a huge $10 special dividend after the end of the latest quarter in early October and announced last week that it will pay another $2 special dividend, and then sell off its remaining assets. Bye-bye Sycamore.
The other net/nets with market caps in excess of $100 million are very familiar, at least in net/net land. They include
FormFactor
(FORM)
,
Imation
undefined
,
Targacept
(TRGT)
,
Westell Technologies
(WSTL)
and
Trans World Entertainment
(TWMC)
. Targacept and Westell have not yet reported their latest quarterly results, so the data is as of June 30.
That leaves
RadioShack
(RSH)
, the most high-profile net/net, which is all but hated by the Street, and presumed to be a "value trap" of the highest magnitude. I'm probably among the very few that still believes the company is worth more than its current price; but there is great risk here, and it's not for the faint of heart.
Overall, the dark world of net/nets is downright boring at this point.
At the time of publication the author was long IM, RSH.
This article is commentary by an independent contributor, separate from TheStreet's regular news coverage.
Jonathan Heller, CFA, is president of KEJ Financial Advisors, his fee-only financial planning company. Jon spent 17 years at Bloomberg Financial Markets in various roles, from 1989 until 2005. He ran Bloomberg's Equity Fundamental Research Department from 1994 until 1998, when he assumed responsibility for Bloomberg's Equity Data Research Department. In 2001, he joined Bloomberg's Publishing group as senior markets editor and writer for Bloomberg Personal Finance Magazine, and an associate editor and contributor for Bloomberg Markets Magazine. In 2005, he joined SEI Investments as director of investment communications within SEI's Investment Management Unit.
Jon is also the founder of the
, a site dedicated to deep-value investing. He has an undergraduate degree from Grove City College and an MBA from Rider University, where he has also served on the adjunct faculty; he is also a CFA charter holder.