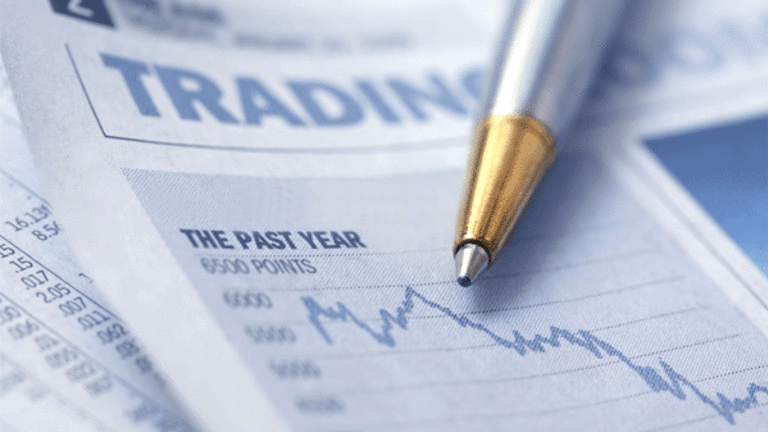 Look Beyond BRICs for Emerging-Market Investing
A new fund targets smaller emerging countries and "frontier" markets
NEW YORK (TheStreet) -- In past articles, we've discussed how investing evolves. Ten years ago the BRIC countries -- Brazil, Russia, India and China -- were popular investment destinations, but recently they have not done well.
Early to recognize this development, exchange-traded fund provider Emerging Global Advisors launched the
EG Shares Beyond BRICs ETF
(BBRC)
, which invests in emerging-market countries but as the name indicates, excludes the BRIC markets.
When I visited Emerging Global's offices in September. the fund managers shared their belief that frontier market investing will become increasingly important and consistent. And with that opinion, the firm has changed the constituency of its Beyond BRICs fund to take in frontier markets.
The three largest countries in the fund are still South Africa, Mexico and Malaysia -- now accounting for 45% of the fund, compared with 51% when the fund first launched. Thailand declined from 14% of the fund to 6%, and Indonesia has been reduced to 7% from 12%.
The largest frontier markets in the fund are Qatar at 10.2% and Nigeria at 9.4%. Kenya, Sri Lanka and Oman are also included with smaller weightings.
Financials are still the largest sector at 33%, similar to when the fund first launched, and telecom is still the second largest at 18%. It makes sense for these sectors to be the two largest because most countries have at least one big bank and a big phone company.
Consumer staples and discretionary combined make up more than 20% of the fund because Emerging Global believes that internal demand from consumers will be a big driver of returns in emerging markets.
BBRC doesn't take much single stock risk. The largest holding is
MTN Group
from South Africa at 3.91% of the fund. The largest frontier companies added are
Zenith Bank
and
Nigerian Breweries
from Nigeria;
Industries Qatar
and
Qatar National Bank
. All four each have close to 3% weightings.
Emerging Global reports that the index underlying the fund has a 3.24% trailing dividend yield, which after accounting for the fund's 0.58% fee could put the actual yield at 2.66%. BBRC pays its dividend annually, and its 2012 payout was only 11 cents, or 0.50%, for a partial year, but its 2013 payout will be a full one.
The BRIC countries are widely owned. Many funds specialize in just the BRIC markets, the BRICs also dominate broader emerging-market funds. For example, the
iShares MSCI Emerging Market ETF
(EEM) - Get iShares MSCI Emerging Markets ETF Report
allocates 42% to the BRIC countries.
Before Brazil, Russia, India and China were "discovered" by the investing masses, they stood to benefit from new investment capital and that is what happened. Ten years ago, emerging-market investing became popular, money flooded in and the markets skyrocketed.
That potential discovery is no longer a catalyst for the BRICs, but is part of the story for the smaller emerging countries and the frontier markets targeted by BBRC.
A big risk factor for BBRC is its large exposure to South Africa, a country that relies heavily on mining gold and platinum. The mining industry has done poorly of late and so have South African equities, which as measured by the
iShares MSCI South Africa ETF
(EZA) - Get iShares MSCI South Africa ETF Report
are down 9.5% this year, compared with a decline of 4.2% for EEM.
BBRC can still do well with a struggling South Africa, but when mining rotates back into favor, then the fund will have a chance to do very well.
At the time of publication, the author held no positions in any of the stocks mentioned.
This article is commentary by an independent contributor, separate from TheStreet's regular news coverage.