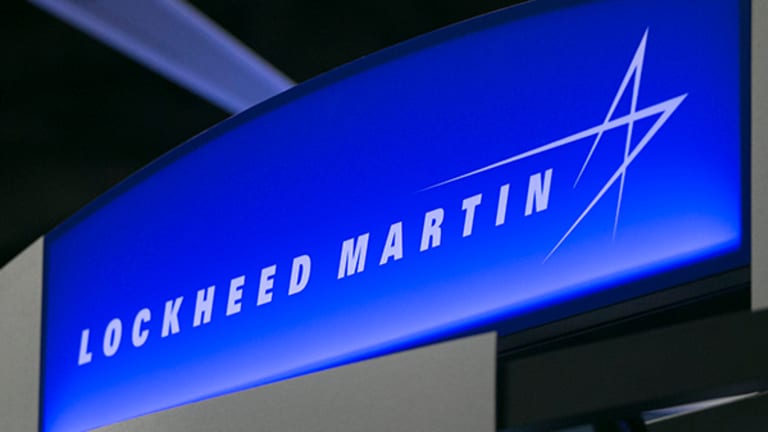 Lockheed Martin (LMT) - Get Lockheed Martin Corporation (LMT) Report could be facing a very difficult week.
After announcing layoffs of 500 workers last month, this aerospace and defense company announced more job cuts this past week, which is on top of a reported company goal of a 30% reduction in overhead costs. Lockheed Martin will report earnings before the market opens on Tuesday, and it would be strange to see Lockheed Martin report earnings above estimates, as a company rarely announces such massive layoffs during a good quarter.
Besides these obvious cost-cutting measures, news reports have indicated that Lockheed Martin is having trouble delivering some of its government contracts on time. Failing to meet government contract deadlines often results in the loss of future revenue and can also reduce a company's already accounted-for earnings. Meanwhile, Lockheed Martin is also facing reviews on some of its already awarded contracts, which could cause more write-offs. This all comes against a larger backdrop of Lockheed Martin's declining revenue over the past few years, mainly a result of declining defense spending among the U.S. and its allies.
Despite this decline in revenue, however, Lockheed Martin has been able to continually increase its profits by reducing expenses, but cutting expenses can only do so much. There comes a point when there is nothing left to cut except the dividend. Lockheed Martin has been increasing its dividend every year at greater and greater cost to itself, evidenced by its perpetually increasing payout ratio.
There will come a time when Lockheed Martin can no longer cut its expenses, and in a regulation-heavy, contract- based industry, the risks facing Lockheed Martin are great. With government spending on the military expected to continue to decline, Lockheed Martin investors should be worried about the impact on the company's bottom line.
Analysts have been waiting a long time for the government's decline in defense spending to catch up with Lockheed Martin. Could this be quarter when it happens?
This article is commentary by an independent contributor. At the time of publication, the author held no positions in the stocks mentioned.