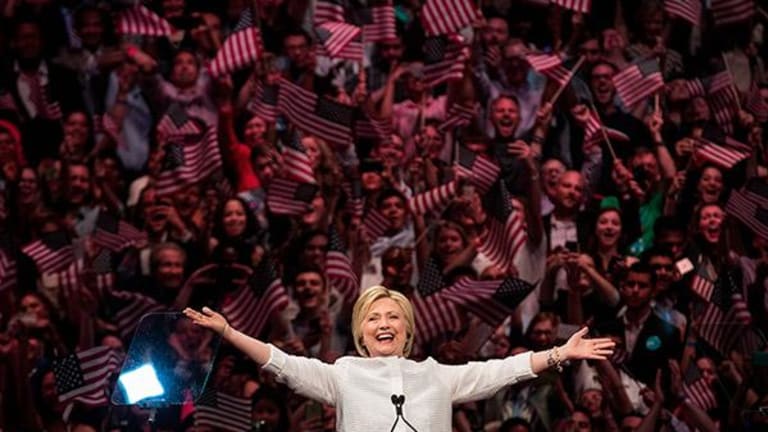 Local Broadcast TV Is Still Top Driver of Voter Behavior, New Research Shows
As this election cycle moves into its most critical phase, campaigns should consider recent trends and ensure they're getting the most from their resources.
How will politicians running for office reach voters in election 2016? More often than not, it will be through local broadcast television, and for good reason, according to new research.
With the Republican National Convention over and the Democratic National Convention now underway, the sprint to election day is beginning in earnest. Across the nation, political campaigns, whether national, statewide, congressional or farther down-ballot, are facing decisions that could mean the difference between victory and defeat. Campaigns are poised to spend nearly $12 billion this cycle on political advertising, with nearly half of it going to local TV broadcasting stations.
As the campaigns, national committees and other third parties and Super PACs are weighing their spending decisions heading into November, there are many factors to consider in how to best identify, persuade and turn out voters. And since political advertising can consume the bulk of many campaigns' overall budgets, how resources are allocated is one of the most critical decisions managers and consultants must make. With that in mind, now is a critical time to be clear about the value of political advertising.
Halfway through 2016, we have four essential pieces of information that should help campaigns make impactful, effective spending decisions:
Although we are living in a digital age, voters, including Millennial voters, are still viewing far more TV than any other platform. Consider this: The average adult spends over five hours per day watching TV, especially local broadcast TV. The youngest segment, 18-24 year-olds are still watching over 16 hours of TV per week, while the second-youngest demographic, adults aged 25-34 are watching over 23 hours per week, according to the latest Nielsen data. For campaigns looking to reach and influence the largest voting blocs, this insight is crucial to remember.
We know that voters are influenced by television ads more than advertising on any other medium, including digital and radio. When GfK conducted research on the impact of political advertising, they found that from raising candidate awareness to influencing voters' decisions, TV ranked far above all other platforms. Several subsequent independent studies have validated these findings, most recently the VAB survey in April found that 80% of voters are most likely to first learn about a candidate or issue from television, and 72% said that TV influenced their final voting decision. No other medium came close.
The latest independent study, conducted by the Video Advertising Bureau, shows that the undecided and swing voters that often decide elections are influenced more by TV than other mediums. This study also validates what political professionals have long known, that undecided voters tend to make their voting decisions late. In local elections, nearly 75% of undecideds can be persuaded a week or less beforehand, while in national elections 58% of undecideds won't settle on a choice until a week or less. And TV plays the largest role in influencing undecided voters, from raising awareness to their final decisions, more so than digital, radio, word of mouth, or any other means of persuasion.
Perhaps most important, recent trends show that some of the nation's largest corporate/consumer advertisers are shifting dollars away from digital and back to broadcast TV amid concerns about diminishing ROIs. Political campaigns would be wise to take this shift seriously, as it signifies a natural correction in the marketplace, and when taken in context with TV's viewership, undoubtedly shows that TV is the safest bet to reach targeted voters.
None of this is to say that digital, or any advertising medium, should be ignored by campaigns. All platforms have a role to play, and the smartest campaigns will know how to most effectively harness the power of each. In fact, a recent study from The Advertising Research Foundation, conducted by Marketing Evolution, looked at advertising campaigns totaling over $100 billion over a 5-year span and found that the optimal ratio of traditional media to digital is somewhere around 80/20. And there's also strong evidence that adding digital to a robust TV buy produces a multiplier effect for ad campaigns. The study analyzed the media mix of over 3,200 campaigns and found that when adding digital to TV, ROI is increased by up to 60%. For political campaigns looking to maximize the value of their ad budgets, this factor simply can't be ignored.
The biggest takeaway from all this data is that local broadcast TV remains the most trusted, powerful and effective medium. As we move into the critical phase of this election cycle, campaigns, candidates and their consultants should take a hard look at recent trends and make sure they're getting the most out of their precious resources. It could mean the difference between winning and losing in November.
Steve Lanzano, President & CEO, Television Bureau of Advertising.