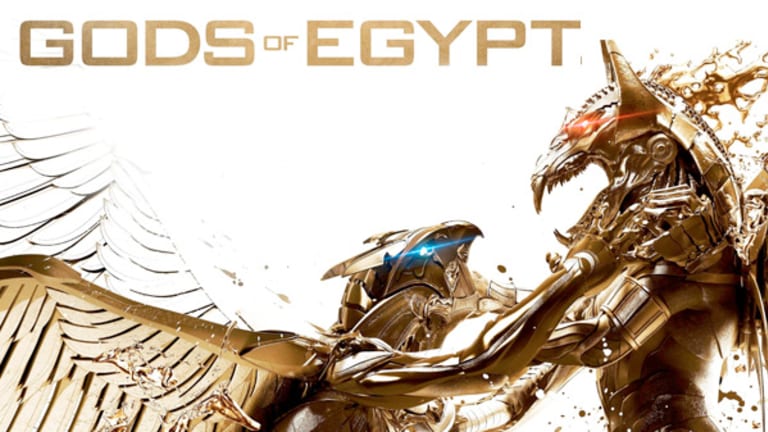 Publish date:
Lions Gate, Hoping for Franchise Hit, Bombs Instead With 'Gods of Egypt'
The movie studio needs to find another 'Hunger Games' to buttress earnings, help it angle for Starz acquisition.
The movie studio needs to find another 'Hunger Games' to buttress earnings, help it angle for Starz acquisition.
Lions Gate Entertainment (LGF) , whose stock tanked in early February when its chief executive said the company was "tracking below" its earnings outlook due to a poor performance of its big budget Hunger Games sequel Mockingjay Part 2, now has one of the year's biggest flops on its hands.
Its film Gods of Egypt, a special effects laden movie starring Gerard Butler as Set, the ancient Egyptian god of darkness, opened with a meager $14 million in ticket sales over the weekend, according to the box office tracking site comScore. The film cost an estimated $140 million to produce, although Lions Gate executives contend they cut their risk to under $10 million by selling foreign rights and through tax breaks from Australia, where the Gods of Egypt was filmed.
Still, the company spent heavily to promote the film, including an ad on the Super Bowl pre-game show. It had hoped to make a sequel and create another franchise out of Gods of Eqypt.
Lions Gate generates 75% of its revenues from its film unit, according to its most recent financial report. Earnings from its movie unit dropped from $166.9 million to $49.5 million in its most recent quarter.
"The biggest investor question about Lions Gate is whether the company will be able to find a new blockbuster franchise in time to maintain strong motion picture revenue and earnings growth as the Hunger Games franchise winds down," wrote analyst Joseph Bonner of Argus research, who rates Lions Gate a buy but who lowered his EPS estimate to $0.94 from $1.42 and cut his target price from $41 to $34 a share.
Lions Gate stock closed at $20.64 a share on Friday.
On Feb. 5, the company's stock fell 27% to $18.53 after its CEO Jon Feltheimer said the company was suspending its three-year earnings guidance in part because its final Hunger Games film Mockingjay Part 2 underperformed management's profit margin estimates by more than $100 million
On March 18, it releases Allegiant, the third film in the series based on the science fiction book Divergent.
Together, the media company hoped the two bigger budget "tent pole" movies restore the luster to its film studio.
A falling stock also potentially complicates Lions Gate's efforts to acquire the premium movies channel Starz (STRZ) . The company said in a regulatory filing on Feb. 4 that it had taken a stake in Starz and, along with holdings associated with board member John Malone, "informed (Starz) that it intends to explore whether there is a potentially mutually beneficial combination of the two companies."
This article is commentary by an independent contributor. At the time of publication, the author held no positions in the stocks mentioned.