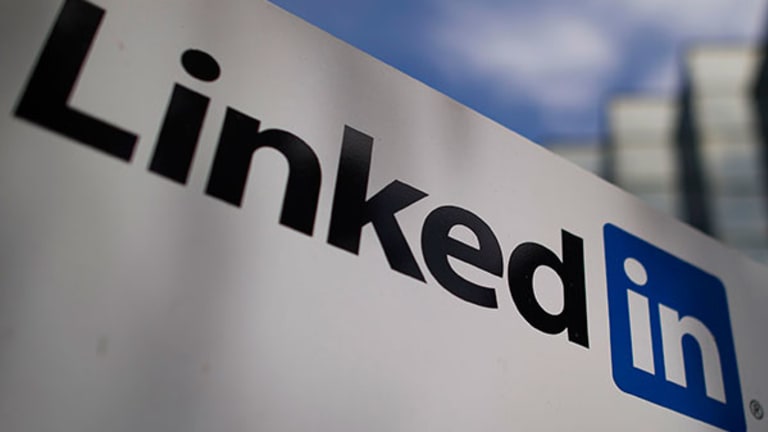 If today's deal is any indication, LinkedIn (LNKD) has plans that go beyond business networking and making people's resumes look good online. In a cash and stock deal valued at $1.5 billion, the social media site for professionals acquired Lynda.com, an online educator for business and technology skills.
Shares of Mountain View, Calif.-based LinkedIn were gaining 1.2% to $255.31 to extend its 2015 advance to 11%.
Despite the commonly held opinion that LinkedIn has not lived up to its making-money potential, especially when compared with social media giant Facebook (FB) - Get Facebook, Inc. Class A Report, at least one analyst believes today's acquisition was no desperation move. "LinkedIn is demonstrating solid momentum across its core businesses," said Tom White, analyst with Macquarie Securities.
But what made Lynda worth grabbing at such a valuation? It has been growing in the highly competitive career-training arena, where it faces rivals such as Codecademy, Knewton, and Grovo. Since its founding in 1995, Lynda had raised some $289 million from investors including Meritech Capital Partners and Accel Partners. None of its investors fielded questions about this deal.
For LinkedIn, the deal is complementary in a variety of ways, said White. "LinkedIn's core business is selling subscription-based products to large enterprises," he said. "That is a small but fast-growing part of what Lynda does."
As it stands now, LinkedIn faces a very narrow operating margin, despite the bulk of its content being freely generated by its members. 
With the Lynda acquisition, there may be new ways for LinkedIn to exploit its relationships with the human resources departments at big companies, White said. Often, human resources is also where decisions get made about vendors for online education and certification for employees, he said. "LinkedIn has an opportunity to accelerate the growth of Lynda by tapping into these relationships," he said.
There could be another way for LinkedIn to make money via Lynda. Because of the data LinkedIn has access to, it can see which members may be looking for new jobs by searching for openings through the website. If the jobs they want require skills they lack, LinkedIn could advertise content to them from Lynda, he said, making it available under a premium subscription. The same could be done after someone changes jobs and might need new skills.
Right now LinkedIn is throwing rose petals around to welcome its new acquisition, but it will still need to turn the deal into something that drives more revenue. A longer-term focus on education may be at play, White said, given Lynda's curriculum for college and younger kids. "Students and recent grads are one of the fastest growing user demographics at LinkedIn," he said.
This article is commentary by an independent contributor. At the time of publication, the author held no positions in the stocks mentioned.