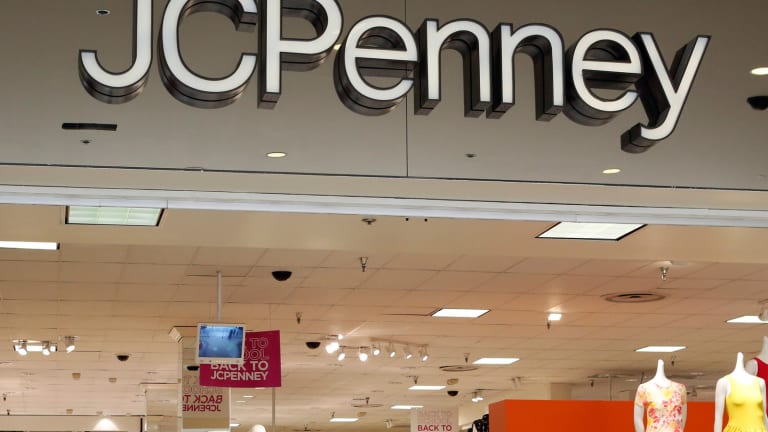 Like Macy's, J.C. Penney to Close Stores in 2016
J.C. Penney will join rival Macy's in exiting several underperforming locations in 2016.
Updated to correct the number of stores J.C. Penney has in the U.S.
Macy's (M) - Get Free Report rival at the other end of the mall wants to get a little smaller this year, too.
J.C. Penney (JCP) - Get Free Report , which has roughly 1,020 stores in the U.S., will shutter seven locations in 2016 in a bid to more efficiently operate in an era of digital commerce and dense urban areas. According to the company, which appeared at the ICR Conference on Tuesday, all seven of the stores earmarked for closure will be of the smaller size and they generally exist in older malls where traffic is sparse. Of the seven stores, two are owned by J.C. Penney and the rest are leased.
The news from J.C. Penney comes on the heels of Macy's recent announcement that it's taking an ax to its store base in 2016. Macy's will close 35 stores by early spring. Final sales at these locations began on Monday, and will run for eight to 12 weeks. After those stores are shuttered, Macy's will operate about 730 locations in the U.S.
"We will likely be a net closure of stores the next few years," J.C. Penney spokesman Trent Kruse told TheStreet at the ICR Conference.
When asked why J.C. Penney has moved slower than Macy's in shuttering underperforming stores, Kruse explained, "Macy's had a head start in understanding the impact of how digital shopping influences its bricks-and-mortar stores. We are really now just better understanding the influence."
Shares of J.C. Penney fell about 1.7% in trading on Tuesday.