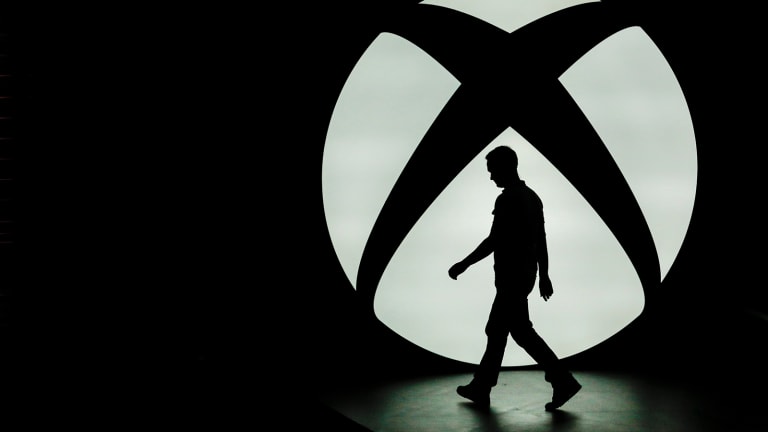 Is your heart beating as fast as mine?
The Electronic Entertainment Expo, popularly referred to as E3, is 12 days away. Yeah, you heard me. There's less than two weeks until the video game world goes nuts as next year's video games line-up is announced in the City of Angels. 
May not seem like a big deal, but the lineup is key to seeing (and getting excited about) the video games that developers will be releasing throughout the latter half of 2018 into early 2019, and the trends in video games. 
Ah, yes, my non-video game fans, you're probably wondering just why that's important. Well, remember "Fortnite?" It has (no pun intended) changed the game. While "Fortnite" is not the first video game to implement a battle royale mode, it's the first one to do so as a free game. 
Wait, back up, let's go through battle royale. You may have heard of it, but you may not have. Battle royale is a game mode that pits 100 online players against each other in a massive death match. The winner is the last player standing. You may be wondering why this sounds familiar and that's because the game mode itself isn't new. It's been released in different formats time and time again. Maybe you remember "Super Smash Bros." on the N64? Or, if you're more modern, "Battlefront" or "Battlefield."
But let's jump ahead to the present. "Fortnite" popularized the battle royale mode (though PUBG Corp. doesn't think so). Now, video game developers and producers are running to catch up. Activision Blizzard Inc. (ATVI) - Get Activision Blizzard, Inc. Report is prepping a "Call of Duty game" that replaces the single player campaign with a battle royale mode. 
Microsoft Corp. (MSFT) - Get Microsoft Corporation (MSFT) Report is reportedly on the same train. While the tech giant has been mum about its releases, "Crackdown 3" is expected to have a battle royale mode. "Crackdown 3" is also expected to be Microsoft's biggest title this year. Though, if some gamer's dreams come true and a new Halo is released ... well, "Crackdown" may be overshadowed slightly. Guess we'll have to see. 
Speaking of reports, it'll be important to see if Microsoft wants to go up against Sony's Playstation Now with its own Xbox streaming service. The two console giants have been battling it out. Sony is the king of gathering exclusives (think "God of War" and"Horizon: Zero Dawn") while Microsoft has been attempting to catch up with cool games like "Sea of Thieves."
Bethesda Softworks broke its silence on Wednesday, May 30, with a teaser trailer for "Fallout 76." What is "Fallout 76?" Guess we're going to have to wait 'til the developer presents. There's been no word on what to expect from "Fallout 76." But, if you follow the video game world, then you know this is the norm for Bethesda. It teased "Rage 2" in a series of tweets before it dropped a trailer for the game. 
Let's go back to battle royale for a moment. Electronic Arts Inc. (EA) - Get Electronic Arts Inc. Report has skipped out on E3 since 2016 and has been hosting its own conference, EA Play. At EA Play, the gaming giant is expected to announce the next game in the "Battlefield" franchise. So far, we know that the game is called "Battlefield: V." EA did a live reveal of the game, but players will be able to learn more during its presentation at EA Play. But, I wouldn't be surprised if this new "Battlefield" came with a battle royale mode. 
EA has been listening to players. After the mass upset about microtransactions in "Battlefront 2," EA will only have "cosmetric microtranactions" in "Battlefield: V."
Oh man, we haven't even talked about "Kingdom Hearts 3." Guess I'll just have to break that down in next week's column. 
If you didn't care about video games before, think again. Now that these tech giants are going head to head with Epic Games, the developer of "Fortnite", it'll be interesting to see the stocks react. 
In case you (somehow) forgot, there's only 12 days 'till E3. Are you ready?
In midday trading, Activision was up slightly, EA was up nearly 0.5%, and Microsoft was up over 1%.
Microsoft is a holding in Jim Cramer's Action Alerts PLUS.