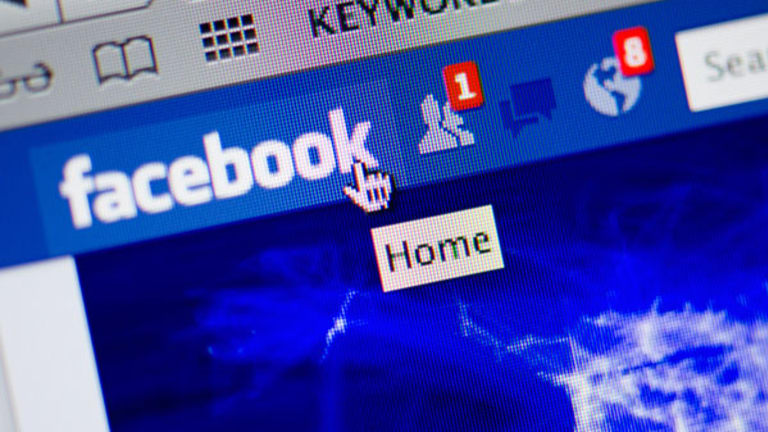 NEW YORK (TheStreet) -- Analysts -- be they in sports or business -- hate what they don't understand.  Manny Ramirez the former Boston Red Sox slugger, produced, but not always in ways understood by you or me. "Manny being Manny" was the team mantra -- leave him alone, don't try to understand him, let him hit -- which he did.
It's the same with Facebook (FB) - Get Facebook, Inc. Class A Report. It's time that we get over this constant bashing of how the social media company believes it should operate. It seems no matter how much progress it has made since its botched initial public offering, the company -- whose shares are up 25% for the year to date based on the Friday close of  $68.46 -- can't catch a break.
Let Facebook be Facebook.
Facebook is no longer about hype. As with most young companies, mistakes will be made. Analysts must come to terms with the company's strong potential and accept that Facebook's business model today is still based on trial and error.
[Read: SolarCity Gets Charge From Tesla Gigafactory]
The big issue today continues to be Facebook's $19 billion deal for WhatsApp, a multi-platform messaging service. Interestingly, this deal prompted BlackBerryundefined CEO John Chen to say that if offered he would accept that same amount for his company's messaging service. Well, of course he would -- $19 billion is almost four times the value of the whole company.
Dennis Berman of the the Wall Street Journal recently wrote: "There's been so little precedent for business at this scale that we have a hard time simply comprehending all of this." Berman's response has been echoed by the rest of the media. They don't understand why Facebook would pay what amounts to the same valuation as Gap (GAP) for a 55-employee company like WhatsApp.

But WhatsApp is more than that. The company boasts about having half a billion active users and is growing that number by a million per day. At that rate, WhatsApp will reach two billion active user within two years. It would have done this faster than Facebook. Considering that the company has developed the capability to offer voice calls in a couple of months, Facebook has just bought another means of user monetization.
CEO Mark Zuckerburg sees the future. It is not a world where mobile carriers like AT&T (T) - Get AT&T Inc. Report and Verizon (VZ) - Get Verizon Communications Inc. Report control messaging. Facebook has the user base and it want to keep them on its ecosystem.
It's easy to criticize Facebook here because we have no way of knowing if it was in a bidding war with, say, Google (GOOG) - Get Alphabet Inc. Class C Report. Do you not suppose perhaps Amazon (AMZN) - Get Amazon.com, Inc. Report or Microsoft (MSFT) - Get Microsoft Corporation (MSFT) Report might have been interested?
[Read: Financial Literacy Could Be Our Nation's Greatest Asset]
Along those same lines, in 2006 I recall several critics attacking Google for its $1.65 billion deal for YouTube. Eight years later, YouTube is the second-most-visited site on the Internet.
More than anything, what aggravates me about these critics is how Facebook has always gotten blasted for its weak mobile monetization. Now that the company is looking to leverage its recent mobile progress, it gets beaten up for that as well. You can't have it both ways.
The fact that you don't (at the moment) understand the logic behind this deal doesn't make it a bad move. Google's mobile investments, which started with Android and extended to Motorola patents, have placed Google at the top of the advertising food chain. As it stands, Google outperforms Facebook in terms of overall clicks and market share. WhatsApp may eventually narrow that gap.
All told, it wouldn't surprise me the least bit if we're discussing five years from now what a great deal this was for Facebook. With revenue growing in the recent quarter by more than 60%, Zuckerburg picked the right time to make this move, especially with the company producing such strong operating margins.
Like Manny Ramirez, Facebook may venture into its own world at times but it delivers when and where it matters. That's all you need to understand.
At the time of publication, the author held no position in any of the stocks mentioned.
This article represents the opinion of a contributor and not necessarily that of TheStreet or its editorial staff.