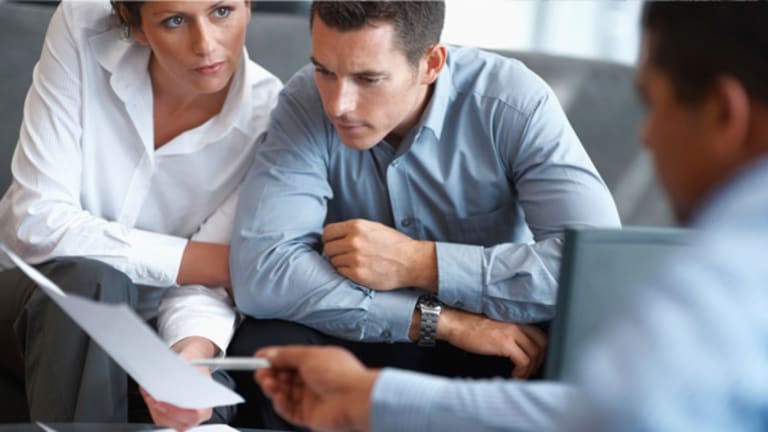 'Lehman Sisters' -- What Might Have Happened If Lehman Brothers Were Run by Women
Every September, the collapse of Lehman Brothers reminds me that the firms fate could have been different if it had a different kind of leadership: women.
Would Lehman Brothers have been better off if it had been "Lehman Sisters"?
When the anniversary of the fall of Lehman rolls around (September 15), I often think of the following quip made by Christine Lagarde, managing director of the International Monetary Fund in 2008: "If Lehman Brothers had been Lehman Sisters, today's economic crisis clearly would look quite different."
Beyond finding Lagarde's comment interesting because I was a Managing Director at Lehman Brothers back in the day (more on this later), research continues to show women are better investors than men.
Among studies that might not feel good to some male egos is a research paper by Terry Odean, the Rudd Family Foundation Professor and Chair of the Finance Group at the Haas School of Business, University of California, Berkeley, titled "Boys Will Be Boys: Gender Overconfidence and Common Stock Investment."
What did it find when it analyzed investor returns from over 35,000 brokerage accounts? "Men trade more than women...," which "reduces men's net returns by 2.65% a year." And that: "Overconfidence can lead men to take on too much risk and... tend to believe their interpretation of news and market movement is sound... [even when] this isn't as true as they may think."
Research from Vanguard that looked at the trading of 2.7 million IRA investors seems to back this up. It found that "men were more likely to trade than women during the 2008-2009 financial crisis, and they did so at the wrong times."
Are these sorts of findings at the root of Christine Lagarde's "Lehman Sisters" quote? I don't know specifically, but the Lehman Brothers employee culture cube that I still keep on my desk to keep me grounded makes me wonder (see below).
Note that Lehman suggested to all employees that "Demonstrating smart risk management" was one of firm's core operating principles.
Related to the "preserving and strengthening culture" side of the cube, in my time at Lehman, which included a few face-to-face conversations with Dick Fuld, CEO of Lehman Brothers, I found that "the culture" in parts of the firm was "lead with your chin" and could be somewhat boys' clubby.
Was that male-dominated environment prone to taking on too much dangerous risk? The fall of Lehman suggests maybe so.
At a minimum, the cube reminds me daily about the dangers of overconfidence that are highlighted in Odean's "Boys Will Be Boys" research findings.
So, do I think Lagarde was correct in suggesting that Wall Street banks would have been in better shape in 2008 with more women in leadership positions? Yes.
Do I think Wall Street banks would be better now with more women in leadership positions? Yes.
And, do I think we men could be better investors by following the lead of more women? Yes.
At the beginning of this year, I was fortunate enough to speak at the 25th Dynamic Women In Business Conference at Harvard Business School. I ended my remarks by saying, "we need more women in finance and on Wall Street." For the sake of everyone who worked at Lehman and those who suffered in the financial crisis, we needed more women back then, too. 
This article is commentary by Preston McSwain as an independent contributor and does not reflect the views of Fiduciary Wealth Partners.