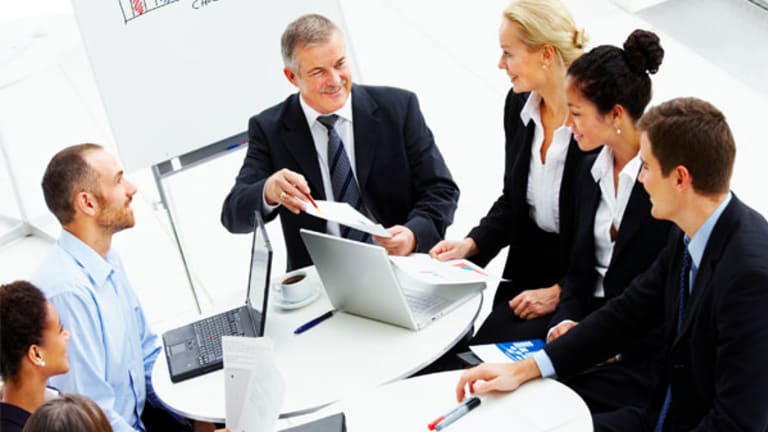 Learning From Ethics Mishaps: The Innovators
No one is immune to mishaps, but you can be immune to the typical, ill-advised responses to accidents and crises.
BP's CEO Tony Hayward says, "I'd like to get my life back."
The United States' CEO Barack Obama and his wife are being serenaded by Paul McCartney and he's looking for, "... Whose ass to kick."
Then
Toyota
's CEO Akio Toyoda, steps forward (later rather than sooner) to say, "... Toyota's priority has traditionally been: first, safety; second, quality; and third, volume...these priorities became confused."
No one is immune to mishaps, but you can be immune to the typical, ill-advised responses to accidents and crises. There are at least three common threads woven through the aforementioned very tragic, very unexpected, situations:
1. These are all lousy CEO responses -- either on message, timing, or both.
2. These were all preventable situations that had governance, risk, compliance and ethics at their core.
3. These are all learning/teachable moments that can't happen to me but someone else.
Let's look at them one at a time:
Lousy Response
Words matter. Emotions matter. Courtesy matters.
I'm not talking about spin or some kind of legalese laden meaningless gobbledygook, but carefully chosen, genuine, respectful comments are always better. Leaders must breathe before bashing, think before thrashing, and relax before releasing words, decisions, or actions that may be regrettable. In our 10-second sound bite, 24/7 Internet world, the best and the worst can circle the globe in minutes.
Preventable Accidents
Inevitably there are warning signs that are ignored, training/consultative issues that are sliced by budgets, conversations that go unrealized.
"We pursued growth over the speed at which we were able to develop our people and our organization, and we should sincerely be mindful of that," Akio Toyoda, the grandson of the company's founder, told a Congressional committee.
Unfortunately, most leaders relegate
preventive maintenance
to the "nice, but not necessary" category. This means training, consultation, focus on "soft skills/issues," are never an issue until... something hits the fan. Once that happens, effort and dollars are readily available for training, lawyers, accountants, PR folks, and more.
I often wonder how much less would/could be spent for an ongoing, interwoven, cultural initiative rather than an after-the-fact reaction.
Learning/Teachable Moments
If you think the ego, arrogance, or just plain emperor-like power of a CEO is going to allow him/her to contemplate something going awry in the kingdom, forget it. Yet, there are consequences to everything we do and don't do:
Tony Hayward was summarily sent back to the U.K. and became persona non grata a few weeks into the situation.
Toyota went from sixth to 21st on J.D. Power and Associates' annual quality survey -- released in June 2010 -- and scored below the industry average. It has also had subsequent recalls, lower sales, and attracted heightened, media scrutiny.
President Obama's approval of deepwater oil operations just prior to the BP incident, and other things since, have his confidence numbers plummeting.
And forgive me, but a very daunting consequence in both BP's and Toyota's incidents -- people in fact died.
Everyone is fallible.
Anything can happen.
And thoughtful and swift action must be taken.
However, so much of what befalls leaders is truly preventable or at least more manageable IF they take the time to articulate, educate, and evaluate their policies and procedures in accordance with their organization's espoused values routinely.
There is an old saying "We grow too soon old, too late wise."
I have my own saying, "Too often the rush of power overcomes the power of principles."
Couple the axioms and it just
may
enhance a company's ability to prevent, minimize, or at least recover more quickly from bad deeds, bad decisions, and bad times.
Vince Crew, is founder of REACH Development Services (www.REACHdevelopment.com). He has more than 30 years of Communications and Ethics experience and holds a master of science degree in marketing and communication, with an emphasis on "Leadership and Ethical Decision Making During the Lifecycle of an Organization." Vince is a national media expert on business innovation, strategic growth and leadership. He has been interviewed by Entrepreneur magazine, Fox Business Network, CNN, CNBC and more. Crew is the author of four books, including his latest, Everyday Ethics, Everlasting Consequences.