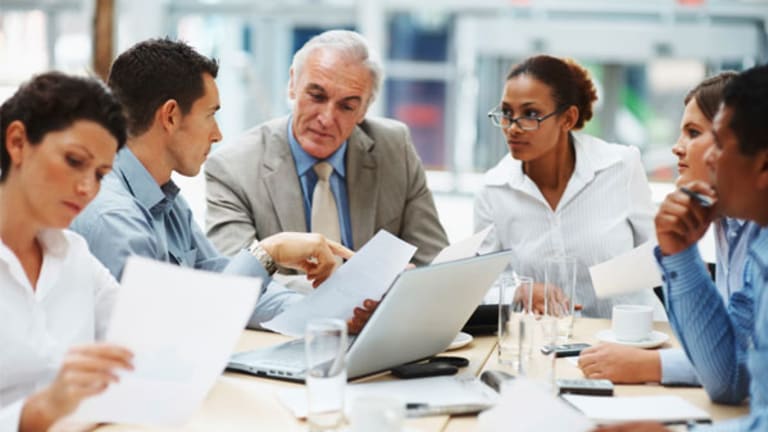 Leadership Problem No. 1: Too Proud to Think You Might be Wrong
CEOs have to acknowledge the possibility -- however remote -- they aren't perfect all the time.
NEW YORK (
) -- When
JPMorgan Chase
(JPM) - Get JPMorgan Chase & Co. Report
announced a bad risk gone worse, CEO Jamie Dimon may have been too proud to think he might be wrong. His chief investment guru, Ina Drew certainly may have been.
During Dimon's May 10 28-minute call, he acknowledged:
"In hindsight, the new strategy was flawed, complex, poorly reviewed, poorly executed and poorly monitored ... It was a bad strategy. It was badly executed. It became more complex. It was poorly monitored."
JPMorgan Chase CEO Jamie Dimon acknowledges some fault for the company's recent $2 billion loss.
So after all of this, why did he allow it?
The answer is leadership problem No. 1: Too proud to think you might be wrong.
I uncovered a priceless axiom from Richard Feynman, the Nobel Prize-winning physicist and member of the Rogers Commission, which reviewed NASA's Challenger disaster: "You must not fool yourself -- and you are the easiest person to fool."
I say, "The biggest danger in leadership is self-deception. Your ego-saturated lifestyle and power deceives your ability to make mistakes, especially about big things and little things and in-between things."
But how can you blame someone whose Rolodex contains presidents of countries, commerce, celebrities and other shakers and movers for being a bit full of himself?
"Too proud to think you might be wrong" comes from having a history of being more right than wrong, a consistent winner, and someone whose reputation is admired and envied. It is tough to imagine, let alone admit, you're not fallible when you've been "so lucky so often." Consider Tyco's Dennis Kozlowski, Enron's Kenneth Lay, Adelphia's John Rigas,
News Corp's
(NWS) - Get News Corporation Class B Report
Rupert Murdoch, or
Yahoo!'s
(YHOO)
Scott Thompson,
Best Buy's
(BBY) - Get Best Buy Co., Inc. Report
Brian Dunn -- and then JPMorgan's Dimon.
Economist Peter Bernstein was fond of saying, "The riskiest moment is when you are right." That success, while certainly a euphoric and magical time, makes you vulnerable to believing yourself untouchable and infallible.
It's like driving a car when you see a warning light on your dashboard. Slow down, pull over to the side of the road and find the nearest service station. You must look at the dashboard periodically to run the company.
In keeping with the dashboard analogy, just because the light goes out doesn't mean concern should stop. Don't play mechanic; it's like acting as your own lawyer, which is when someone ends up a fool. Seek counsel other than your own.
Regardless of what is said about Dimon's lax oversight or flawed decision making, his mea culpa seems to be sincere, humbling and an admission that leadership problem No. 1
is
a problem. Now let's see what consequences and accompanying shifts in strategic decision-making are made to ensure better risk taking.
This commentary comes from an independent investor or market observer as part of TheStreet guest contributor program. The views expressed are those of the author and do not necessarily represent the views of TheStreet or its management.