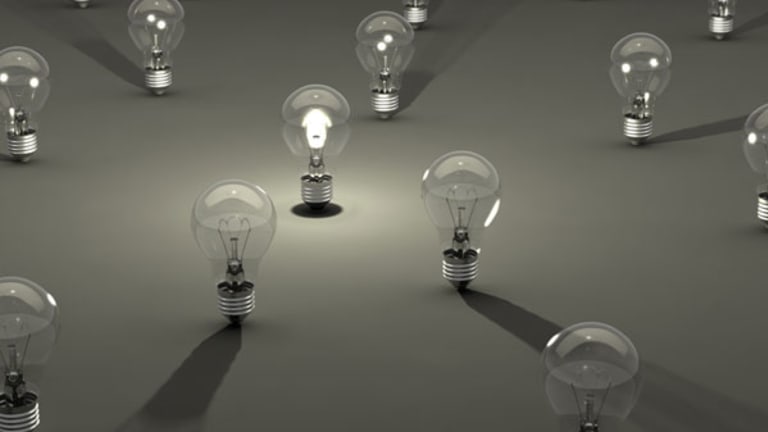 I am sure that the U.S. will come out of the economic meltdown quickly because we Americans simply don't have the patience to stay in something like this very long. We can be extremely dramatic ("AIG is too big to fail") yet at the same time we have little ability to stay with the story longer than just a few weeks. For example, the only reason you've seen anything in the news lately about
AIG
(AIG) - Get American International Group, Inc. Report
is that Paul Pelosi, the husband of House Speaker Nancy Pelosi (D., Calif.), late last year lost up to $1 million on his AIG investment. (For some strange reason, this was national news last week.)
Many Americans were greatly surprised to hear last week that the World Health Organization designated the H1N1 virus a full-scale, level six, global pandemic. That's because we had given the swine flu about six days at the top of the headlines and when it wasn't serious enough to be a pandemic by then, we dismissed it and moved on.
Last year, as gas prices shot over $4 a gallon, the debate over offshore drilling (and drilling in the Arctic National Wildlife Refuge) reached a fever pitch. But when oil prices fell, we moved on to other topics,
Royal Dutch Shell
(RDS-B)
and
Chevron
(CVX) - Get Chevron Corporation Report
put their drills away, and most of us became bored with the discussion because it was suddenly irrelevant. Of course, it's about to become relevant again, and it may surprise many that the issue wasn't resolved in the last discussion.
I don't mean to be overly critical. I'm as quick to change topics as the next person. And there is a certain element of pragmatism in our inability to focus for too long on a given issue. It is in some way a sign of our eternal optimism that we move on to the next issue so quickly. And it is part of what continues to make us one of the most innovative countries in the world. According to the Boston Consulting Group, the U.S. is No. 8 in all types of innovation (behind Iceland. Seriously?), and 31 American companies made
Business Week's
2008 list of the top 50 most innovative companies.
However, it is important that leaders in the current environment remember that our tendency to move on quickly also has a dark side. If not careful, we can easily forget the painful lessons we have learned. For example, as the housing market begins to recover, there are signs that droves of speculators are moving in to get in on the ground floor of the recovery. This could create another demand-side issue for financial products that fit the needs of the current consumer. We have to be careful that these new products are crafted in a transparent way and that the predatory practices of the past are no longer accepted.
As I have been known to say in my seminars, "You can call a pig a chicken, but it still won't lay eggs." (I am a very deep man.) If, in our need to move on, we let superficial change substitute for the fundamental rethinking that is necessary, we will eventually find ourselves right back where we started. If we do nothing more than change the names of the institutions that were fatally flawed to begin with, but allow the practices and culture to continue, our impatience will have caused great harm. The fact that the former
Enron
is now
Prisma Energy International
or that AIG is rebranding itself into
AIU Holdings
,
Western National Life
, and other names, does not mean the problem has been resolved -- just that the identities have been changed.
By the same token, bankruptcy at
GM
(GMGMQ)
just means the company is broke, and the purchase of
Chrysler
by
Fiat
just means some money has come in. If there is not enough willpower to change the culture and the business model in these institutions, the bailouts will be expensive temporary measures and the pain will be prolonged indefinitely. The new environment requires persistence, patience and determination to see the process through for as long as is necessary. Perhaps these are characteristics we can develop in the coming months and years. I think we can. If not, we'll just go on to something else.
Leadership Development Specialist, L. Todd Thomas ("Dr. Todd") PhD, M.S, M.A, is Founder of
IMPACT Consulting and Development
. Dr. Todd holds a PhD in Human Communication, Masters in Educational Psychology and a Masters in Interpersonal Communication. He was a professor at North Carolina State University and Indiana University before leaving for the corporate world. He led Organizational Learning at Rockwell Avionics and was the executive responsible for Organizational and Executive Development at Daimler Financial Services for 10 years. Dr. Todd has coached and consulted with over 3000 leaders from 40 different countries spanning 4 continents. He is a speaker, seminar leader and the author of "Leading in a Flat World: How Good Leaders Become Greatly Valued." Other titles include "Life Lessons for Leaders" and "Stop Wasting Your Time: Creating High-IMPACT Meetings" as well as the "Leadership Integrity Quotient(tm)" leadership assessment.