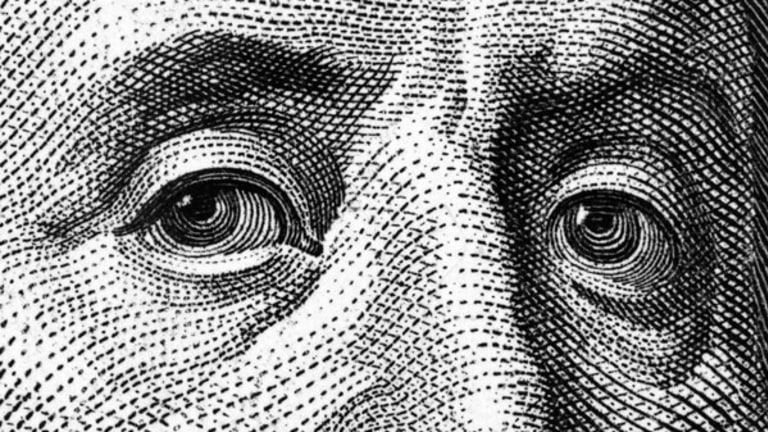 Leadership Matters: Is Obama Really Looking for Change?
Obama's choice of a new CEO for GM will do little to change the company's culture.
Obama's choice of a new CEO for GM will do little to change the company's culture.
Ralph Waldo Emerson once said, "What you do speaks so loudly, I cannot hear what you say." As anybody who has lived more than, say, 12 years, should know, it is not the espoused virtues or vision that determines what is important to a leader. It is the actions of the leader that reveals the true priorities.
For this reason, I am confused at the Obama administration's decision to name Ed Whitacre as the new chairman of
General Motors
(GM) - Get Report
. Much has been said about the need to change GM's culture if it is to survive in the future and recover quickly from bankruptcy to become the powerhouse that it once was.
I absolutely agree with that and believe in fact that if the leadership of GM focuses only on cost-cutting, productivity and product lines, they will be back in trouble sooner rather than later. Without changing the culture, it is only an act of dressing up a faulty system.
But now I'm beginning to wonder if any of this is the point. First, Fritz Henderson was named CEO. I'm sure Henderson is a great guy, but he has been a part of GM since 1984. As vice president of GM, he is as culpable as anybody for the creation of the insulated (and arrogant) culture that developed into a behemoth that slowly became obsolete.
I don't buy the argument that they were victims of the economy only considering the nature of the marketplace leading up to the tragedy that became General Motors. I think Henderson has a much greater understanding of the global context of business than Waggoner did, but other than that, he is an architect of the very culture he is trying to change.
So, Washington separates the position of chairman and CEO. If you've read my earlier columns, you know I'm a fan for this. I think the nature of the CEO position needs a balancing power in the role of chairman, which a lot of firms like
Oracle
(ORCL) - Get Report
,
Microsoft
(MSFT) - Get Report
and
Citigroup
(C) - Get Report
have done already. President Obama has repeatedly talked about the need for a new day in corporate governance and, specifically for the auto industry, a new kind of leadership.
So why would you name one of the poster children of compensation excess to be chairman of GM? While Whitacre was head of
AT&T
(TEXT)
(T) - Get Report
during a time of growth and profitability, his retirement payout of $158.5 million made him one of the most egregious examples of gross compensation excess that had ever been seen.
Before his retirement, he had a compensation package second only to that of Stanley O'Neal of Merryl Lynch. His $2.1 million salary was combined with additional options and perks that cost AT&T over $46 million and an additional $5.5 million for pension and other non-qualified compensation. When all the perks are combined, his total compensation was nearly $61 million.
Whitacre himself has said he doesn't know anything about the automotive business. That might be one of his greatest strengths, since his perspective should not be based on years of working in an industrial environment based on the 1950's. He is also clearly a risk-taker given the nature of the acquisitions that AT&T took on over his tenure. He is known as a strong decision-maker as well which could challenge the culture of GM in a positive way as well.
It is not the skill set of Whitacre that I call into question. It is the culture and mindset that he brings as a leader. Were Whitacre the head of AT&T today, or especially if he were in the role of chairman of one of the financial institutions, his position on executive compensation would make him another whipping boy for the administration in its rhetoric about corporate excess. Because he has already cashed in, it seems that this is not a concern today.
If Obama is truly committed to changing the culture of the auto industry, he must be willing to bring new approaches and leadership to the table. Whitacre may not be a car guy, but he is a corporate guy. His history would suggest that he is not the kind of sweeping change agent the administration states it is looking for.
If Whitacre wants my vote of confidence (which I'm sure he is positively pining for), he will need to accept the $1 per year compensation of the other GM directors. Perhaps he will...Lord know's he has enough pension from AT&T to buy groceries for awhile.
And he will have to partner with Henderson to bring about change in the culture of GM that neither of these men have conceived in the past. They will need to depend on the leaders within the organization and be focused on listening to the employees, the customers and the shareholders. Perhaps they can do what they've never done before. I wish them the greatest of luck but I am skeptical at the abilities of this duo at best.
Leadership Development Specialist, L. Todd Thomas ("Dr. Todd") PhD, M.S, M.A, is Founder of
IMPACT Consulting and Development
. Dr. Todd holds a PhD in Human Communication, Masters in Educational Psychology and a Masters in Interpersonal Communication. He was a professor at North Carolina State University and Indiana University before leaving for the corporate world. He led Organizational Learning at Rockwell Avionics and was the executive responsible for Organizational and Executive Development at Daimler Financial Services for 10 years. Dr. Todd has coached and consulted with over 3000 leaders from 40 different countries spanning 4 continents. He is a speaker, seminar leader and the author of "Leading in a Flat World: How Good Leaders Become Greatly Valued." Other titles include "Life Lessons for Leaders" and "Stop Wasting Your Time: Creating High-IMPACT Meetings" as well as the "Leadership Integrity Quotient(tm)" leadership assessment.