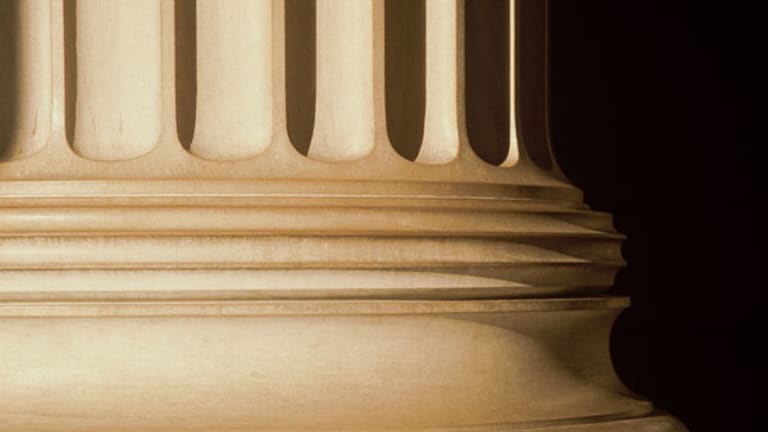 Leadership Matters: Cisco's Chambers Shows the Way
Cisco's outperformance is largely attributable to the visionary leadership of Chairman and CEO John Chambers and his willingness to change dramatically when necessary.
Please check back every Monday for more Leadership Matters columns by "Dr. Todd," founder of IMPACT Consulting and Development.
In the late 1970's, an employee and new manager for
IBM
(IBM) - Get International Business Machines Corporation Report
decided that the bureaucracy of the company and the lack of connection to the pace of technology and customer interests would make it impossible for him to have a lifetime career at Big Blue.
Even then, John Chambers, who went on to become CEO and Chairman of
Cisco
(CSCO) - Get Cisco Systems, Inc. Report
, understood the importance of paying attention to the customer and to the input of employees in contact with the buyers. Last week, Cisco outperformed analyst expectations, which is not the first time the company under Chambers' leadership has done so. In past downturns, including the tech bubble and the Asian crisis, Cisco has come out of the rubble with a higher market share than it had going in. This is due in large part to the visionary leadership of Chambers and his willingness to change dramatically when necessary.
As I have heard from some of you in response to earlier columns, there is no perfect leader out there. That's fine and I'm sure John Chambers has his weak spots as well. But in terms of his commitment and his willingness to support broad and sweeping change within his own organization, he is a benchmark. While Jack Welch, former Chairman and CEO of
General Electric
(GE) - Get General Electric Company Report
is known for creating the highly lauded "GE-Way," the Cisco way created by Chambers has been more flexible, more customer-focused and more collaborative than most other long-term and successful CEOs.
I still think companies are asking for trouble when the CEO has the additional role of Chairman of the Board. That said, if I had to choose one leader who can probably pull this off, it would be Chambers. He has been true to his word and appears to be a strong leader with integrity.
One of the ways I know this is because of his willingness to change leadership style and organizational culture when it was necessary. He allowed his organization to shift to a team-based, collaborative culture from a command-and-control traditional culture under his leadership. This is tough as many leaders have given this change lip service but it's difficult to see them actually pull it off.
This is not a soft, fluffy, we-all-love-each-other sort of change. Organizations that are focused on a central decision-maker -- the imperial leader -- are (a) slow and (b) overly dependent on the wisdom of one person. This works in an industrial age where direction from the top ensures a smoothly running process with each person performing their specific task in concert with other persons doing theirs. But in the information age, the age of the knowledge worker, collaboration and engagement at all levels is where synergy is created.
This is why I am not at all surprised at the continued success of Cisco. Yes, their profits fell by 24%, but in the context of all other activities in the market and the fact that they have a 64% gross margin (HP has 24%) and close to $7.5 billion stuck away in cash (Juniper has $2.0 billion), they will do what they have done in the past. They will cut where necessary, prepare themselves for the storm and position themselves to be in a top position when the crisis subsides. One gets the impression that Cisco is not leaps ahead of the others, but just that half-step that keeps them in front of the pack.
Having heaped all of that praise on Chambers, there is one major concern that still exists -- who is his successor? While I understand the hesitance of companies to announce the heir-apparent of a successful CEO, it is also reasonable for stakeholders to be concerned when there is no clear leader in line to continue the success if the CEO were to retire, become ill, or move on for any number of other reasons.
It is especially important to know that a corporate culture that has been successful in the past will continue to be after the tenure of the current chief. If Cisco wanted to increase confidence another level, they would have the same transparency and innovation about future leadership as they do about future technology.
That said, there is no indication that John Chambers is going anywhere for the foreseeable future. And why should he? He is at the top of one of the most successful tech organizations on the planet. In the time he has been at Cisco, he has been named one of the "100 Most Influential People" by Time Magazine, one of the "World's Best CEOs" by Barron's and "Best Boss in America" by 20/20.
If he continues to be attuned to the market, to his customers and to his employees and if he continues to create an environment where his leaders can lead, Cisco will continue to be one of the companies to watch.
Leadership Development Specialist, L. Todd Thomas ("Dr. Todd") PhD, M.S, M.A, is Founder of
IMPACT Consulting and Development
. Dr. Todd holds a PhD in Human Communication, Masters in Educational Psychology and a Masters in Interpersonal Communication. He was a professor at North Carolina State University and Indiana University before leaving for the corporate world. He led Organizational Learning at Rockwell Avionics and was the executive responsible for Organizational and Executive Development at Daimler Financial Services for 10 years. Dr. Todd has coached and consulted with over 3000 leaders from 40 different countries spanning 4 continents. He is a speaker, seminar leader and the author of "Leading in a Flat World: How Good Leaders Become Greatly Valued." Other titles include "Life Lessons for Leaders" and "Stop Wasting Your Time: Creating High-IMPACT Meetings" as well as the "Leadership Integrity Quotient(tm)" leadership assessment.