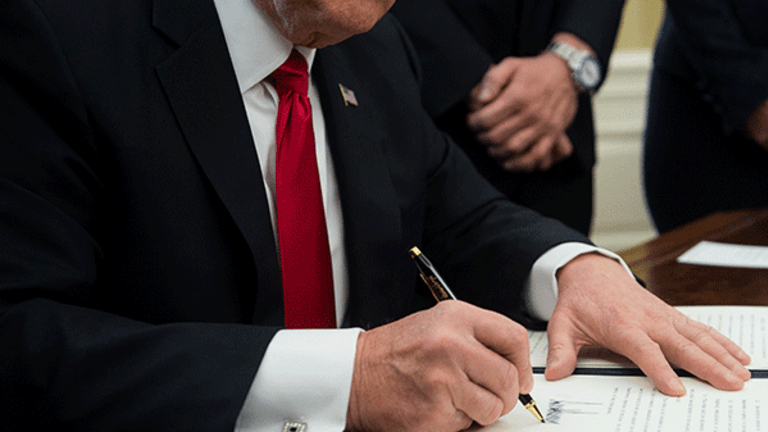 Leaders of Egypt, Jordan Support Two-State Solution as Trump Suggests Different Direction
President Trump commented today on the recent threats against Jewish community centers, calling the phoned-in bomb threats to 11 Jewish community centers across the nation 'horrible.'
President of Egypt Abdel Fattah el-Sisi and King Abdullah of Jordan have reaffirmed their support for a two state solution to the Israeli-Palestinian conflict after President Trump suggested moving toward a different goal.
U.S. policy has, for decades, supported the creation of the state of Palestine, Reuters reports. At a White House meeting with Israeli Prime Minister Netanyahu last week, Trump had suggested finding a way to bring about peace, which may not include the creation of a separate Palestinian state.
King Abdullah issued a statement during his meeting in Cairo with el-Sisi on Tuesday, saying that both sides agree any outcome that is not based in a two-state solution will have serious ramifications for the Middle East, the Washington Post reported.
Separately, President Trump commented today on the recent threats against Jewish community centers, calling the phoned-in bomb threats to 11 Jewish community centers across the nation "horrible."
"The anti-Semitic threats targeting our Jewish community and community centers are horrible and are painful, and a very sad reminder of the work that still must be done to root out hate and prejudice and evil," Trump said according to the AP.