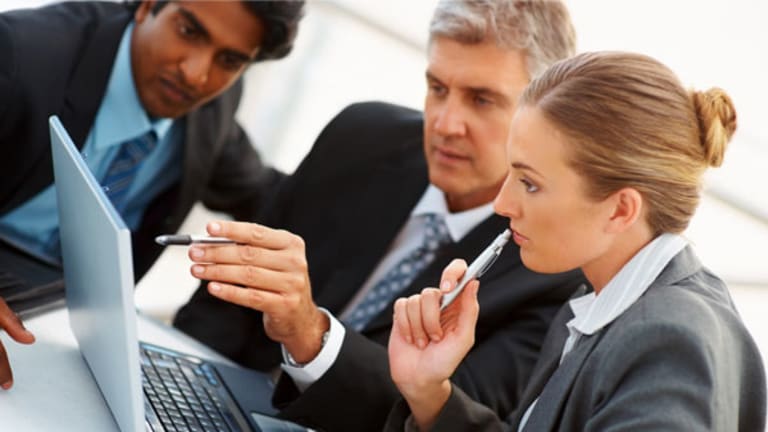 Latest Net/Nets Experiment Encouraging
Virtual dumping-ground may yield a treasure.
NEW YORK (TheStreet) -- As you may recall from previous columns, one of my hunting grounds for potentially cheap stocks is in the deep recesses of the value world, a small subculture of names referred to as "net/nets".
These companies trade below their net current asset value (current assets minus all liabilities), an area of the market that has been historically comprised of names that have seen better days and are in decline, or have been forgotten and ignored by the markets.
Sometimes the companies appear to be cheap for very good reasons, and are not worth owning; sometimes a company is in net/net land temporarily until it can work through some operational issues, or is re-discovered by investors.
Winners and losers are not always easy to select in this virtual dumping-ground of companies. Over the years, I've done research on an index approach; the notion of buying all available net/nets with a few constraints (such as a minimum market cap).
So far, the results have been somewhat encouraging. The latest "experiment",
The Cheap Stocks 26 Net/Net Index
, an equal weighted index of 26 companies, outperformed the
S&P 500
by about 1150 bps in its first year (ended Sept. 13), the
Russell 2000
by nearly 1400 bps, and the
Russell Microcap Index
by more than 600 bps.
Given the size of companies in the experimental index, however, the Russell Microcap is the most appropriate benchmark.
Granted, one of the issues confronted by deep value investors pursuing net/nets is availability, or lack thereof. During market downturns, such as what we last experienced in the 2008-2009 era, net/nets are plentiful.
In late January 2009, for instance, there were more than 40 net/nets with market caps greater than $100 million, including 13 above $200 million.
At this writing there are just eight with market caps greater than $100 million, and 14 above $50 million. It's very slim pickings these days in net/net land.
The most recognizable net/net at this point is
RadioShack
(RSH)
, which most have written off for dead, given the company's poor operating performance, and poor future prospects. RadioShack currently trades for about 0.75 times net current asset value, which tells you that virtually no one (present company excepted) wants to own it at this point. Indeed, the company has a very tough road ahead of it, but I believe that doomsday is already priced in. Not for the faint of heart, for sure.
RSH
data by
Other current net/nets include
Ingram Micro
(IM)
, which at a $2.5 billion market cap, is among the largest net/nets you are likely to see. It's also profitable, typically a rarity among net/nets. This one may no longer be a net/net pending new financial statements that reflect the company's recent purchase of
Brightpoint
( CELL).
IM Price / Book Value
data by
From there, the list of current qualifiers gets much smaller in terms of market cap and quality, and includes a hodge-podge of companies, primarily technology related. These include
FormFactor
(FORM) - Get FormFactor, Inc. Report
,
Imation
(IMN)
,
Westell Technologies
(WSTL) - Get Westell Technologies, Inc. Class A Report
,
Axcelis Technologies
(ACLS) - Get Axcelis Technologies, Inc. Report
,
Trans World Entertainment
(TWMC) - Get Trans World Entertainment Corporation Report
, and
Pacific Biosciences of California
(PACB) - Get Pacific Biosciences of California, Inc. Report
. Not much to write home about, these days.
But markets change, and during pullbacks, the more "challenged" companies are often sold first. That's when you are likely to see a greater number of names trading below net current asset value. Sell first, ask questions later.
At the time of publication the author held long positions in Ingram Micro and RadioShack.
This article is commentary by an independent contributor, separate from TheStreet's regular news coverage.
Jonathan Heller, CFA, is president of KEJ Financial Advisors, his fee-only financial planning company. Jon spent 17 years at Bloomberg Financial Markets in various roles, from 1989 until 2005. He ran Bloomberg's Equity Fundamental Research Department from 1994 until 1998, when he assumed responsibility for Bloomberg's Equity Data Research Department. In 2001, he joined Bloomberg's Publishing group as senior markets editor and writer for Bloomberg Personal Finance Magazine, and an associate editor and contributor for Bloomberg Markets Magazine. In 2005, he joined SEI Investments as director of investment communications within SEI's Investment Management Unit.
Jon is also the founder of the
, a site dedicated to deep-value investing. He has an undergraduate degree from Grove City College and an MBA from Rider University, where he has also served on the adjunct faculty; he is also a CFA charter holder.