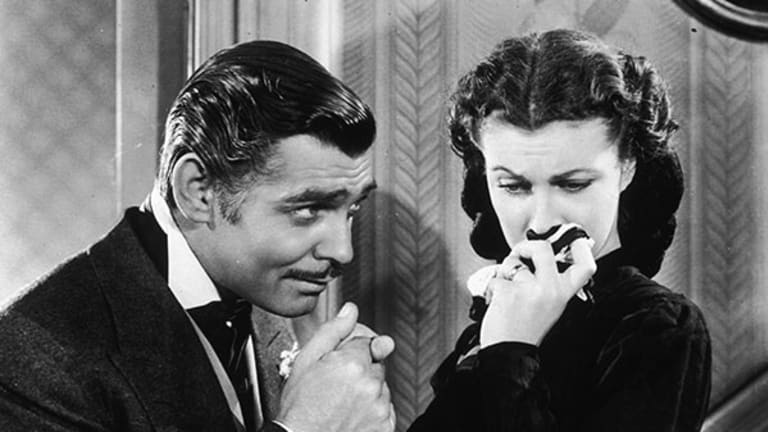 Last Picture Show for Second-Run Theaters?
Costly digital upgrades and increasing home theater options are forcing movie houses to get creative or die trying.
PORTLAND, Ore. (TheStreet) -- Admittedly, one of the sweeter parts of living in Portland is nearly unfettered access to cheap movies.
The one-screen, first-run Cinemagic in Southeast Portland and the two-screen St. John's Cinema in the North boast a $7 regular price and $5 matinees. Art and revival houses like Cinema 21 and the Hollywood Theatre let first-run tickets go for between $6 and $9 while giving patrons beer and the occasional kung-fu night or low-percentage documentary. Even the town's "luxury" theater -- the downtown Living Room Theaters with their leather armchairs, digital seating charts and full-service restaurant and bar -- will let you into its newest indie offerings for $5 on Tuesday nights.
But even all of that pales in comparison to the best deals in town: The second-run theaters. An absolute palace like the Laurelhurst, aglow in neon and commanding lines around the block on weekends, will let you into a slightly dated showing of
The World's End
or
The Way, Way Back
for $4. Get a slice of pizza and a beer from nearby Coalition or Migration breweries, and it still might not cost you $10.
The Avalon Theater supplements its nickel arcade games with $3 showings of Disney's
Planes
and
We're the Millers
. The Academy Theater just down the road offers pizza, beer and even babysitting services on top of its $4 showings of
The Butler
and
The Wolverine
. The Kennedy School, meanwhile, will show you the
The World's End
for $4 and offer you a slice and beer in a reclaimed school building.
It's made second-run theaters and waiting a few months for their budget-priced releases a cornerstone of the city's vibrant cinema culture. It also made the whole enterprise seem even more fragile when second-run palace The Bagdad Theater recently began renovations and announced that it was going with first-run movies that would increase the price of a show from $3 to $8.50.
The theater has been around since 1927, when it was first opened by Universal Studios, and served as the premiere site for
One Flew Over The Cuckoo's Nest
in 1975. Pub chain McMenemin's bought the theater in 1991, gave it its first facelift and help reopen it with the help of Portland director Gus Van Sant and the premiere of
My Own Private Idaho.
The latest renovation stripped antique loveseats out of the balcony, replaced old seats with plush 24-inch-wide versions, increased the size of the screen and added 7.1 surround sound and a 4K digital projector.
While a general cleaning, recarpeting and reconfiguring of a Middle-Eastern-themed movie palace that went on the National Register of Historic Places in 1989 is generally a good idea, the justification that McMenamins Chief Operations Officer Lars Raleigh gave the
Portland Mercury
is a bit more disconcerting:
"It's about competing with the home theater."
And that's just the issue. Even in a town with a love of movies as deep as Portland's -- where showings of
Pacific Rim
still drew crowds at the Laurelhurst for weeks after its DVD, Blu-ray and video-on-demand releases -- going out in the rain to see a movie is still a tough call when your television, Blu-ray player or set-top box will stream that same movie into your living room for the price of one admission. It's even tougher on second-run theaters, which have been slow in converting to digital projectors that have a starting buy-in price of $25,000 and can stretch into six-figure territory. Hollywood's made the decision to ditch film, and that's already proving costly for budget movie houses.
The number of movie theaters in the U.S. has already dwindled from 7,200 in 1996 to just 5,300 last year. As
last year, there's a chance 1,000 theaters -- many carrying second-run movies -- will close their doors for good. The North American Theater Association estimates that 20% of theaters in America -- or 10,000 screens -- won't make the conversion and will go dark. That leaves the rest to find a way to convert, or close.
That's a reality that another low-priced movie alternative, the drive-in theater, has been facing for decades.
At one point, there were 4,000 drive-in theaters across the country, according to
. Rising real estate values and shrinking audiences have since whittled the number of drive-ins to just 368 last year, according to the National Association of Theater Owners.
Even worse, the
reports that 90% of those drive-ins haven't converted to digital projectors and may not have the capital to spend the $70,000 per screen for each devices. As a result,
found that numerous drive-ins have turned to fundraising site Kickstarter,
Facebook
(FB) - Get Free Report
and
their own sites
to solicit donations for projectors and potentially save their businesses.
That digital push puts the pinch on pricing as theaters scramble to recoup their investment in costly new equipment. BoxOfficeMojo notes that, with the help of gimmickry including 3D and
IMAX
(IMAX) - Get Free Report
, average ticket prices have soared from less than $6 in 2003 to more than $8 this year. At the same time, movie attendance plummeted from 1.575 billion in 2003 to just 1.28 billion in 2011 before recovering to 1.36 billion last year. Even with that uptick, fewer people went to movies last year than in 1996.
Meanwhile, homebodies not patient enough to wait for a movie to arrive on their $8-a-month
Netflix
(NFLX) - Get Free Report
streaming service have their choice of on-demand options including
Apple's
(AAPL) - Get Free Report
iTunes,
Wal-Mart's
(WMT) - Get Free Report
Vudu
and
Amazon's
(AMZN) - Get Free Report
Instant Video that will stream on-demand movies into their homes and onto their devices. That's if they aren't using similar on-demand services from content providers including
Comcast
(CMCSA) - Get Free Report
,
Time Warner Cable
(TWC)
,
DirecTV
(DTV)
and
DISHNetwork
(DISH) - Get Free Report
already.
So what's a theater to do? Well, in the Bagdad example, first-run is always an option. The folks who run the vintage, single-screen Roseway Theater in Northeast Portland gave the Bagdad's team some tips on how to expand and soften up the seats, book the right films, avoid costly 3-D productions and keep the prices competitive -- though the Roseway's are just slightly more so at $7. Cinema 21, meanwhile, added two screens, booked a slate of esoteric documentaries and foreign films in keeping with its character and added beer and wine.
Portland's remaining second-run theaters hang on with a mix of local beer and food, specialty and late-night programming and niche amenities like restaurants, babysitting and amusements. Providing guests amenities that would be a tough find at home and giving them a base product and price that compels them to keep coming out is about all they can do to ensure survival. Otherwise, it's first-run movies in a shrinking marketplace.
Nobody who loves a second-run movie wants that. Nor do they want to lose the value that comes with it. Their business may be tough for a single-screen movie palace to sustain, but theaters with the creativity and the cash to update to digital may not need a second option beyond second-run.
-- Written by Jason Notte in Portland, Ore.
>To contact the writer of this article, click here:
Jason Notte
.
>To submit a news tip, send an email to:
.
RELATED STORIES:
>>How America Killed The Live Event
>>5 Streaming Services Making The Movies Irrelevant
Jason Notte is a reporter for TheStreet. His writing has appeared in The New York Times, The Huffington Post, Esquire.com, Time Out New York, the Boston Herald, the Boston Phoenix, the Metro newspaper and the Colorado Springs Independent. He previously served as the political and global affairs editor for Metro U.S., layout editor for Boston Now, assistant news editor for the Herald News of West Paterson, N.J., editor of Go Out! Magazine in Hoboken, N.J., and copy editor and lifestyle editor at the Jersey Journal in Jersey City, N.J.