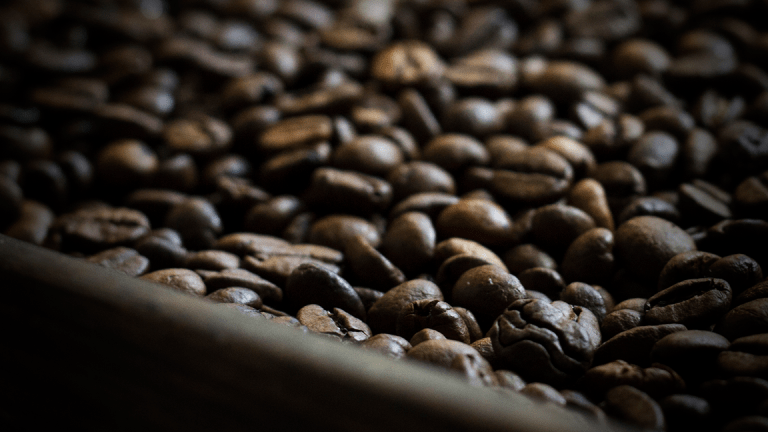 Coffee Brand La Colombe Is Hunting for Capital, Valuation May Be Over $1 Billion
La Colombe is on the hunt for a fresh capital raise. Here's what TheStreet knows.
It continues to pay dividends to be in the coffee business. 
Privately held premium coffee brand La Colombe has hired Moelis & Co. to assess fundraising operations, a source close to the matter tells TheStreet. Counting Greek yogurt pioneer Hamdi Ulukaya of Chobani as an early investor (since 2015), the source said the coffee brand is open to selling a majority or minority stake. The potential valuation for La Colombe off a capital raise could be in excess of $1 billion. 
Bloomberg first reported the fundraising efforts. A spokesperson for La Colombe declined to comment, as did one for Moelis & Co. 
La Colombe, with stores in key metro markets such as Chicago, New York, Washington DC, and Philadelphia, is riding even higher of late after its push into ready-to-drink premium coffee.
The company reportedly said in January it saw 40% All Commodity Volume (ACV) growth for its new ready-to-drink products in their first eight months of availability. That made La Colombe the fastest-growing ready-to-drink coffee company in the U.S, according to packaged goods analytics firm IRI. Sorry, Starbucks (SBUX) - Get Free Report .
The heady valuation on La Colombe follows several high-profile transactions in the premium coffee space in recent years. 
Nestle spent $425 million in 2017 for a 68% stake in La Colombe rival Blue Bottle. Privately held JAB holdings has been paying top dollar for coffee companies for years. In 2012, it spent $974 million to scoop up Peet's Coffee & Tea and $340 million for Caribou Coffee. 
It's largest coffee deal was $9.8 billion to purchase D.E. Master Blenders in 2013.
Rewind
TheStreet talked with Ulukaya about his Greek yogurt empire last year. Watch the full interview below.