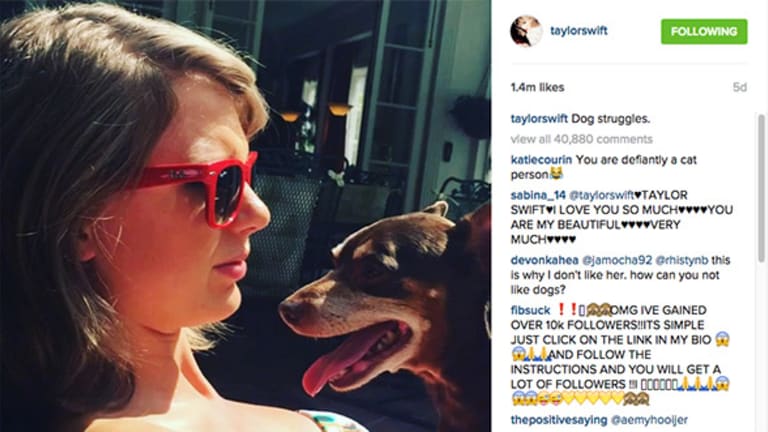 Keds' President on How to Keep a 100-Year Old Brand on Its Toes
It seems like Taylor Swift and all the cool kids are wearing Keds sneakers these days.
If it seems like Taylor Swift and all the cool kids are wearing Keds sneakers these days, consider this. Women have been wearing Keds since Woodrow Wilson was president.
The iconic brand is marking its 100th anniversary this year and company executives celebrated by ringing the closing bell with singer Ciara  at the New York Stock Exchange on Tuesday.
The Keds brand is owned by Wolverine World Wide (WWW) - Get Report , which reports earnings later this month.
"I will say we're excited about our future," said Chris Lindner, president of the Keds brand. "We're coming off over three years of compound annual growth rates in the mid-teens and we're excited to be celebrating our centennial."
Lindner doesn't think the shaky economy will derail sales.
"With an economy in tough times, we're selling a $45 dollar U.S. sneaker and I think going back to the basics and everything this brand stands for could be a great opportunity for us," he said.
"One of the things we're most excited about this year is that we are returning to make shoes here in the U.S.A., after over 35 years." The shoes will be made in a Michigan factory.
Lindner is also excited about how Keds is using social media, calling it a powerful part of the toolkit for the brand.
"We have three and a half million fans and followers worldwide and we're always in a dialogue with our consumer," he said.
For example, Lindner tweeted about his visit to the NYSE and posted a picture on Instagram. Lindner said the company looks at social media engagement as a way to track sales.
"We look at engagement metrics behind the scenes," he explained. "We can see when they're moving from Instagram, and a great post about a new shoe that we're launching, into Keds.com."
To celebrate its centennial anniversary, Keds is promoting a new campaign called "Ladies First Since 1916," that will feature singers, actors and other prominent women.