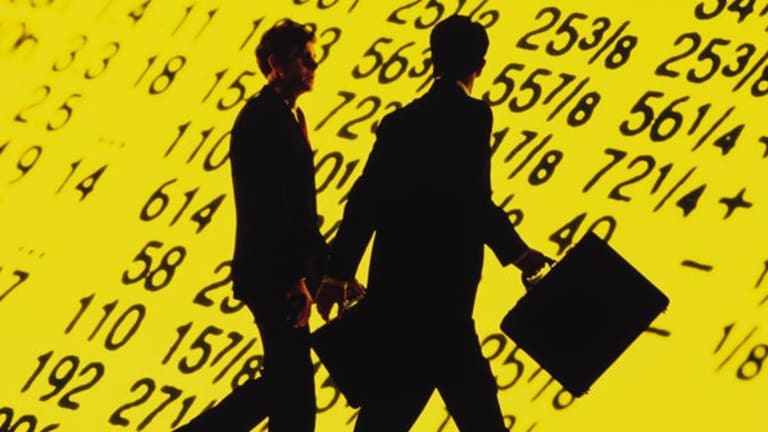 Juicy Dividends at Darden Restaurants
This 'incubator' of popular restaurant chains has reported results that are as shareholder-friendly as its generous dividend payout.
NEW YORK (TheStreet) -- Although I'm not a big fan of eating at "chain" restaurants, if I had to eat at one, it would probably be owned by Darden (DRI) - Get Free Report. My first choice might be an Olive Garden Restaurant and my second would probably be Wildfish Seafood Grille.
As an investor who has never owned shares of Darden, it's amazing that, off the top of my bald head, I know of two of its brand-name chains. Others include Red Lobster, LongHorn Steakhouse, The Capital Grille, Bahama Breeze, Seasons 52, and Eddie V's Prime Seafood.
This incubator of restaurant chains has been around a good while, and has grown tremendously. As of December 20, 2012, DRI owned and operated approximately 2,000 restaurants. The company was founded in 1968 and is headquartered in Orlando, Florida.
On Friday, March 22, before the markets opened, DRI announced that third-quarter net income had dropped 18%. Part of the reasons given had to do with reduced sales at its Red Lobster chain. But the good news was that the EPS performance still beat Wall Street's expectations. Pass the melted butter, please, and put on a bib!
Let's go straight to the juicy part: Dividends. Darden's board declared a quarterly dividend of 50 cents per share. The dividend will be paid on May 1 to shareholders of record on April 10. At the current share price of around $49.50, this makes for an annual yield-to-price of 4.04%.
When you consider that discount box-store "king"
Wal-Mart's
(WMT) - Get Free Report
stock has a current yield-to-price of only 2.54%, you can see the DRI dividend advantage.
Will DRI be able to sustain this generous dividend? As of the last quarter, the payout ratio was a tad on the high side, at 50%, according to Yahoo! Finance. In the quarter ahead, with the outlook being for improving sales profits and better EPS, my answer to the dividend question is "yes."
Jim Cramer and Stephanie Link actively manage a Real Money portfolio for Jim's charitable trust- enjoy advance notice of every trade, full access to the portfolio, and deep coverage of the latest economic events and market movements.
The share price is well below the 52-week high of $57.93. Analysts' one-year price target is pending, until they've had a chanceto digest the earnings report and conference call. If DRI can control its capital expenditures and operating costs, the CEO said today that a dividend increase is in the offing. If DRI increases its dividend between now and the end of the current quarter, it wouldn't surprise me to see the 12-month price target jump to $58 or higher.
DRI also confessed that sales at its Olive Garden, Red Lobster and LongHorn Steakhouse restaurants open a year or longer fell a combined 4.6%. This figure is a key gauge of a restaurant operator's performance, because it excludes results at stores recently opened or closed.
The company attributed the fall to severe winter weather
.
For the quarter ended on Feb. 24, Darden earned $134.4 million, or $1.02 per share. That's down from $164.1 million, or $1.25 per share, a year earlier. Analysts' consensus estimate was $1.01 per share, so DRI beat the consensus estimate by 1 penny. The big positive had to do with revenue and sales growth.
, "Earnings from continuing operations in this year's third quarter were $134.5 million and saleswere $2.26 billion, which compare to earnings from continuing operations of $164.1 million andsales of $2.16 billion in the third quarter last year." On Yahoo! Finance, you'll see that "revenue for the specialty restaurant group surged 61%, buoyed by the addition of some Yard House restaurants, as well as new restaurants for The Capital Grille, Bahama Breeze and Seasons 52."
Darden officers stated that revenue at Red Lobster dropped 6%, as it dealt with higher operating expenses and weaker sales at its locations in the U.S. open at least a year. Olive Garden's revenues moved up a smidge and revenue for LongHorn Steakhouse rose almost 7% as both chains had positive sales profits from its new restaurants.
Let's take a look at a 1-year chart that doesn't take into account the earnings report released this morning. The share price has moved in lock-step with the quarterly revenue per share, so the uptrend in the stock during the first two months of 2013 was reflected in today's revenue figures, especially the sparkling 61% increase in revenue from its specialty restaurants.
data by
Darden reaffirmed its fiscal 2013 earnings forecast of $3.06 to $3.22 per share. Analysts are forecasting earnings on the upper end of that range at a consensus of $3.17 per share. With a mild weather forecast in the quarter ahead and improving economic conditions, this should be attainable.
DRI is still bullish about its revenue, saying it will increase by 6% to 7% going forward. Based on the prior year's revenue of $8 billion, this translates to somewhere between $8.48 billion to $8.56 billion in 2013. The analyst community expects revenue of $8.52 billion.
One of DRI's biggest operating expenses is the price of food ingredients used in its many restaurants. On this topic, CFO C. Bradford Richmond said at the earnings conference call, "Turning to our commodities basket, we have approximately 90% of our total food spend contracted through the end of this fiscal year. Food inflation in the third quarter was approximately 0.4%, with seafood deflation in the mid-single digits and beef inflation in the low double digits."
This certainly indicates that DRI has worked hard to anticipate any spikes in commodity inflation and to keep a lid on its other operating expenses. This bodes well for the company's stated intention to increase its dividend payout and help goose its share price higher.
P.S. This just came across my screen for those of us who like another cash-rich company: Apple (AAPL) - Get Free Report. "Turns out, we spoke too soon. For the ninth time in a row, iPhone ranks 'Highest in Customer Satisfaction with Consumer Smartphones' by J.D. Power and Associates. iPhone ranked highest in a study that looked at the following categories: performance, physical design, features, and ease of operation. In fact, iPhone has ranked highest in each of these studies since the first iPhone was introduced." If you own an iPhone and agree, I'll see you at the Olive Garden where I'll celebrate.
As of the time of publication the author was long AAPL.
This article was written by an independent contributor, separate from TheStreet's regular news coverage.
Most large cap stocks were once small and mid-cap stocks. Bryan Ashenberg is here to help you find the cream of the crop amongst the market chaos.