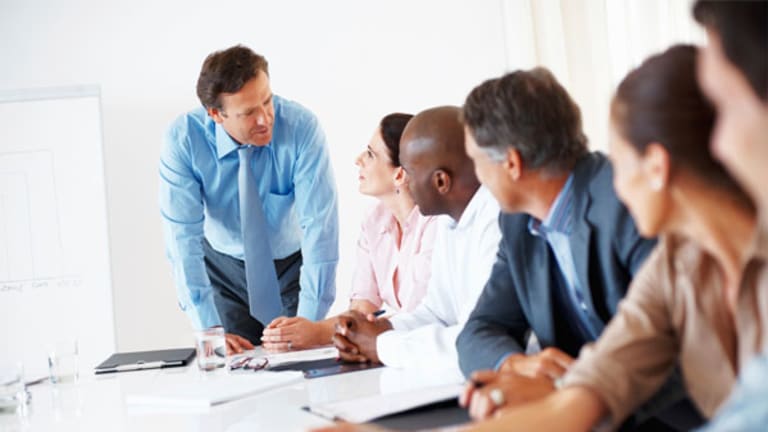 JPMorgan's London Whale A Loch Ness Monster for Our Times
Like most good myths, JPMorgan's 'London Whale,' is as much about the narrator as the story.
Like most good myths, JPMorgan's 'London Whale,' is as much about the narrator as the story.
NEW YORK (
) -- How real is
JPMorgan Chase
(JPM) - Get Report
's "London Whale?" It may not matter much in the end.
The most interesting part about myths is what they tell us about the environment that creates and propagates them. One certainly hopes bank regulators are on top of the trading positions of the Whale or, for Harry Potter fans, "Voldemort" (He Who Shall Not Be Named) or, for those with a fetish for real names of real people, Bruno Iksil.
Regardless, Iksil has already served his purpose for those of us interested in the question of whether banks are too big to fail and too complex for anyone to understand. And who isn't interested in that question these days?
JPMorgan's Iksil is a French-born London-based trader who "has amassed positions so large" that he's "said to distort credit indexes," according to a
Bloomberg
on Friday that cites unnamed traders outside JPMorgan.
How do we know this is true?
Certainly
Bloomberg
is one of the best news organizations around, but even the best news organizations make mistakes. If
The New York Times
could write that Iraq had weapons of mass destruction when in fact it didn't, we need to be careful about a piece of information that even
Bloomberg
, in reporting the story, qualifies by telling us only that it "may" be true.
That's essentially what FBR Capital Markets analyst Paul Miller told
Bloomberg Television
on Tuesday when they
brought him in front of the camera
to ask him about the London whale.
"We don't really have a lot of information to really make an assessment about what's going on. All we have is some media reports and media sometimes tend to get things wrong," Miller said.
Miller concedes, as probably any analyst would, that JPMorgan's trading operations are "a black box," but he recommends the stock in part because he has faith in bank Chairman and CEO Jamie Dimon, who navigated the credit crisis far more successfully than his peers at
Citigroup
(C) - Get Report
Bank of America
(BAC) - Get Report
, and many other institutions.
Miller, a former bank examiner, also believes that CEOs, analysts and regulators are far more sophisticated about what goes on inside banks than they were before the 2008 crisis.
Still, he believes the four giant U.S. banks are too big.
"They should never have been allowed to get this big. But it was one of the things regulators and policymakers decided to do as a quick fix during the crisis and now you're sitting here a couple years later and you have two banks still struggling to earn money--Bank of America and Citigroup. Now JPMorgan and
Wells Fargo
(WFC) - Get Report
the other two giants out there--are still in good shape, but you're right: they are too big, and policymakers have to ask themselves: is this good for the entire economic system? Like you said, when JPMorgan has to make these giant hedges that can or cannot distort markets in the long term. Yes, I think these banks are way too big."
So for Miller, whether or not Iksil is distorting credit indices is in a certain sense irrelevant. It
could
be true, and so banks are too big.
Rochdale Securities analyst Richard Bove, on the other hand, dismissed the story in a note published Tuesday.
"In the past few weeks the press has kept up the drumbeat of attacking banks," he complained.
While Bove also believes the banks are too big to fail, he nonetheless argues they need to get bigger so the U.S. can preserve its status as the reserve currency of the world.
"If we break up the banks in the U.S., we'll lose our reserve currency and then we'll no longer be the only country that can avoid paying its debt by printing money," Bove says.
For those like Miller who are uncomfortable with banks' size, the London Whale is a symbol of their enormous, unseen power and the threat that represents. For bank defenders such as Bove, the story symbolizes media mythmaking.
What is clear, though, is that the debate about whether or not to break up the largest U.S. banks is far from hypothetical, a contention Keefe, Bruyette & Woods analysts made
in a research report published last week
, and which was echoed by top banking attorney Rodgin Cohen
.
Whether or not you believe in the London Whale, the story is likely to be with us for some time.
--
Written by Dan Freed in New York
.
Follow me on
Disclosure: TheStreet's editorial policy prohibits staff editors, reporters and analysts from holding positions in any individual stocks.