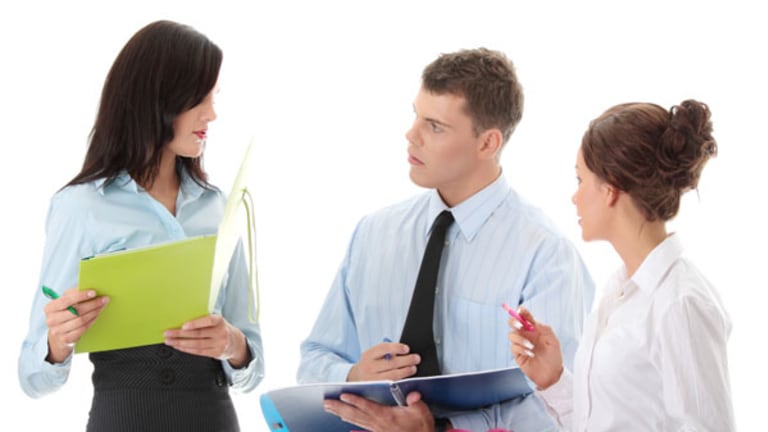 JPMorgan's Dimon, Sitting in the Hot Seat, Plays Dumb
The bank loses $2 billion-plus through poor risk management, and there are still no answers.
NEW YORK (TheStreet) -- You may be understandably bummed that regulators didn't crack down on any big Wall Street names after the financial crisis, but take some comfort that law enforcers at least hopped to it when there was a real threat to the public at the Senate Banking Committee hearing today.
As the crowd in a packed hearing room awaited testimony by
JPMorgan Chase
CEO Jamie Dimon, the cops rounded up a group of noisy protestors who'd shown up for the big event. So you can rest easy that all is again well in the financial markets.
Dimon was under the hot lights for a little more than two hours, and while he was well-prepped with good sound bites of contrition and concern for the public -- he said he asks employees to treat customers like their friends or their parents -- on some of the big issues, it was more of the same. Sen. Jack Reed of Rhode Island asked if perhaps JPMorgan could have avoided "this situation" -- that being the $2 billion trading loss announced May 10 -- had the controversial regulatory proposal known as the Volcker Rule been in effect. It's possible, said Dimon, but he didn't know for sure.
Bob Corker, the senator from Tennessee, asked Dimon if the regulations that Congress put in effect, post-crisis, have made the financial system any safer. "I don't know," Dimon said after a stab at avoiding the question altogether.
At one point, Dimon reached back to a maddening argument that goes something like this: Better watch out that you don't put in too many regulations, because if you do, the U.S. is going to lose lots of business to more finance-friendly countries.
"I don't want to be sitting here in 20 years trying to figure out why it's elsewhere," he said, pointing his finger at what I'm guessing was some hypothetical overseas stock market that is regulated by the local Chamber of Commerce. The irony seemed to be lost on the senators that Dimon had only minutes before testified that U.S. markets are the "widest" and "best" and "most transparent" in the world. Does anyone actually believe that the markets got that way as a result of business-friendly regulation?
It's not that Dimon doesn't want any regulations, of course. But "we think we are entitled to tell you the ones we think don't make sense." Key word: entitled.
In a back-and-forth with South Dakota's Tim Johnson, Dimon and the senator got a little confused about how much money they were talking about at one point. Was it millions? Or billions? Whatever. It's only other people's money, so what's the big fuss about?
Dimon wanted the senators to understand that his company is a cooperative one when regulators are poking around to see what's gone wrong, and he twice said JPMorgan was "open kimono with the regulators." He and his handlers would do well to trash that tired expression and the image it conveys.