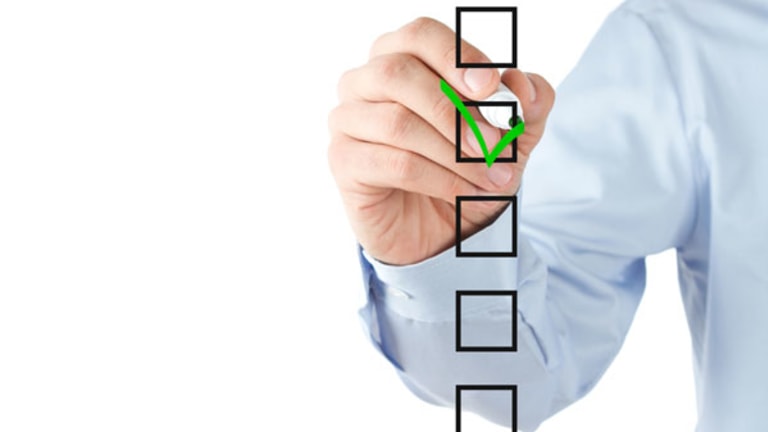 JPMorgan - Dividend Boost or Buyback?
JPMorgan said Thursday it recently repurchased roughly $500 million worth of its common stock, so we're asking investors what's their preferred use of excess capital.
JPMorgan said Thursday it recently repurchased roughly $500 million worth of its common stock, so we're asking investors what's their preferred use of excess capital.
NEW YORK (
) --
JPMorgan Chase (JPM) - Get Report
once again toppled Wall Street earnings estimates for the second quarter, but the big news may be that the bank has been buying back its stock in the open market.
JPMorgan repurchased about $500 million worth of stock at the end of June and into July, according to former CFO Mike Cavanagh, who is leaving the post to become the bank's head of Treasury Securities. JPMorgan bought back the stock at roughly $37 or $38 a share, he said on the company's conference call.
JPMorgan shares were most recently falling 2% to $39.48.
As investors waited for word on when JPMorgan would increase its common stock dividend, something Dimon & Co. had hinted at towards the end of last year, instead Chairman and CEO Jamie Dimon used excess cash to repurchase shares. JPMorgan is looking to do more stock buybacks while it waits for clarity from regulators on capital requirements.
"I think its significant that we started to buy back some stock, which means we are a value investor, so think of us that we're making a couple of statements here and obviously it's one way to manage the capital base and reinvest money on behalf of our shareholders," Dimon said during the conference call.
Stock buybacks generally reduce a company's number of outstanding shares, which theoretically result in higher earnings per share.
"A higher EPS will drive a higher stock price, so for management that has respect for shareholders or have a respect for capital, managing their capital through share repurchases and dividends are a favorable way of doing it," says RBC Capital Markets analyst Gerard Cassidy, who initiated coverage on JPMorgan this week. He rates the company at outperform.
Still Cassidy believes regulators are strongly pressuring banks to not increase their dividends. "We've heard it from other banks and JPMorgan, while not acknowledging that, I think there was pressure out on them," Cassidy says. "As we move further and further away from crisis, we expect all banks next year to be increasing their dividend, including JPMorgan."
Cassidy added that share repurchases offer banks more flexibility, while a dividend increase is more permanent.
Three things need to happen in order for JPMorgan to raise its dividend, Dimon reiterated on the call -- unemployment numbers need to improve, there needs to be a "significant improvement" in charge-offs and delinquencies as well as more "capital certainty."
"The first two seem to be getting better, the third one doesn't. Hopefully we will have that fairly understood by the end of the year," he said.
"We would like to reinstate our dividend. We think our shareholders want it. We want to check off all those boxes so that we don't have to cut the dividend again. And buying back stock is another way in my opinion of both capital management and doing very smart things for our shareholders. In fact our preference now would be the stock buyback," Dimon said.
So we thought it would be interesting to ask readers of
TheStreet
which way JPMorgan should go. Please vote in the poll below and feel free to add your thoughts in the comment section as well.
--Written by Laurie Kulikowski in New York.
Disclosure: TheStreet's editorial policy prohibits staff editors, reporters and analysts from holding positions in any individual stocks.