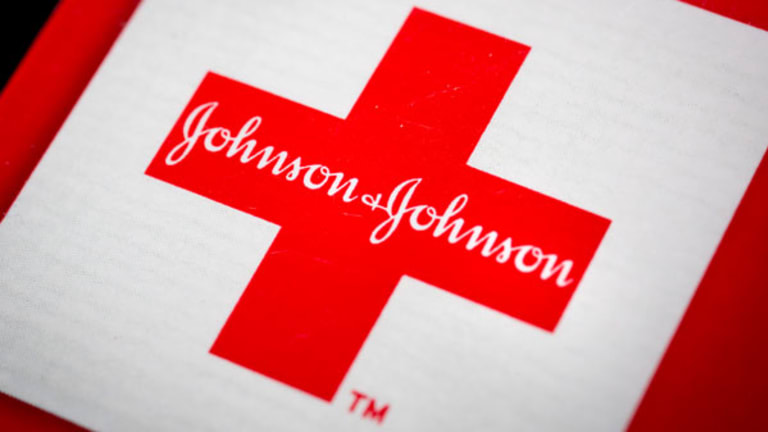 Johnson & Johnson: Great Company, Fair Value
Chuck Carnevale agrees with Jim Cramer on J&J but thinks overpaying -- even for quality -- can lead to performance results that trail business results.
NEW YORK (F.A.S.T. Graphs) -- Of late I have been drawing article ideas from TheStreet.com's founder Jim Cramer. Specifically, I find a tidbit from Cramer's CNBC show "Mad Money" and I expand upon his underlying thesis.
Granted, even my articles come with the caveat of "further due diligence required," but I always believe it's prudent to understand the logic behind a simple one sentence answer. In the past six weeks
I have focused on
Walgreen
(WAG)
,
CVS
(CVS)
,
Nike
(NKE)
,
Exxon Mobil
(XOM)
and
Chevron
(CVX)
.
Today, I would like to take a closer look at health care stalwart
Johnson & Johnson
(JNJ)
. The specific question on Johnson & Johnson came within the Wednesday's
of the show.
Cramer indicated: "I think you should wait until $85, but this one is a buy."
As with my previous posts, we happen to share a similar ideology. However, a further look as to why it might be a sensible statement seems like a logical next step. Luckily, the powerful Fundamentals Analyzer Software Tool of
can make this process interesting and efficient.
The following Earnings and Price Correlated F.A.S.T. Graph is truly something to behold. Notice that the price and normal P/E ratio has been removed so that we can begin by focusing on the business results of the company only. We see that operating earnings (orange line) have grown at almost 10% a year for the last decade and a half. In addition, we can observe that Johnson & Johnson has not only paid but also increased its dividend (pink line) every year. Further, not only has Johnson & Johnson increased its dividend for the last 15 years but, more impressively, this increase streak has been going on for 51 consecutive years. If you're looking for consistency, one would be hard-pressed to find a better looking operating company.
Of course, the underlying reasons behind Johnson & Johnson's success are pretty easy to figure out: the company consistently sells more stuff, has wide margins and has demonstrated an ability to be good stewards of capital. With regard to sales per share, Johnson & Johnson has been able to increase revenue in all but one of the last 15 years. In turn, common equity per share, or book value (ceqps) has grown a solid clip of just over 11% a year.
Both gross profit margins and net profit margins have remained remarkably consistent, fluctuating around 75% and 15%, respectfully. Note that for a blue chip like Johnson & Johnson the dependability of margins is more important than growing them.
Finally, management has been able to use excess cash flow to successfully reduce share count of late, moving from about three billion shares outstanding in 2002 to today's number of closer to 2.8 billion outstanding shares.
Taken collectively -- solid earnings growth, an impeccable dividend record, increasing book value, steady margins and decreasing shares -- it's not difficult to discern that Johnson & Johnson has been a terrific company. However, I also believe that Johnson & Johnson is a good example of what paying slightly too much for an investment might eventually lead to.
Below I have included the exact same chart as I first showed only this time I allowed the default settings of price (black line) and the normal P/E ratio (blue line) to remain on the graph. We once again see the strong earnings and dividend growth of Johnson & Johnson; but almost as importantly we can see how the market has been willing to capitalize these earnings. At the turn of the century into the early 2000's Johnson & Johnson was given a bit of premium to its justified earnings. Once the last recession came, the market had been discounting Johnson & Johnson's earnings until recently. Overall, the normal P/E during this 15-year period was almost 20.
What's interesting about the above graph is the fact that Johnson & Johnson was likely overvalued -- as many companies were -- back in 1999. Thus, given the performance results below, we can clearly see the dangers of overpaying for a company. If you invested a hypothetical $10,000 on Dec. 31, 1998 it would be worth about $20,764.23 today. In addition, you would have collected $5,113.50 in dividends during that time as well.
Said differently, an investment in Johnson & Johnson would have provided over twice as much dividend income and an ending value that was about one and a half times what could have been achieved by simply holding the
index.
Yet, that's not the important part. The significant theme to get from combining the above chart with the performance chart is that while the overall returns appear satisfactory -- 6.7% total return versus 3.2% from the S&P 500 -- this still trailed the operating results of Johnson & Johnson's business.
The underlying reasoning is relatively straightforward: At the end of 1998, Johnson & Johnson was trading at a P/E ratio of about 30, compared to today's more sensible 16. On the one hand, it's nice to know that you could have still beaten the market by overpaying for a great company. On the other hand, paying a reasonable price would have lead to performance results that roughly track business results over the long term.
Today, investors face a similar, albeit certainly not as exaggerated, picture for Johnson & Johnson. While the 15-year average normal P/E was almost 20, it has come down significantly as of late. If you view a 10-year normal P/E ratio for Johnson & Johnson it drops to 15.5 and a 5-year normal P/E is just 13.3. Overall, I believe a P/E of 15 is a sensible place to hang one's hat for a normal growing company. Thus, paying 16 times earnings for a security would likely track earnings or slightly lag in the long term if 15 times earnings is a reasonable mark. If you want performance results that beat business results, a lower multiple is probably needed.
With these thoughts in mind, it might be useful to look at the Estimated Earnings and Return Calculator provided by F.A.S.T. Graphs. Here we see that 25 analysts reporting to Standard & Poor's come to a consensus estimated earnings growth rate of 6.1%. A quick check to
provides a similar story.
Thus, if you believe the default earnings estimates and future P/E around 15 are reasonable, then a 7.7% estimated annual return likely makes some sense. It's important to remember that this is simply a calculator, but its output doesn't appear all that unreasonable.
Overall, Johnson & Johnson has been an exceptionally consistent company that has shown a great propensity to reward shareholders. However, overpaying -- even for quality -- can lead to performance results that trail business results. A purchase today, given all of the aforementioned assumptions, could mean a return result that roughly tracks the underlying business of Johnson & Johnson.
Knowing what you own and why you own it are perhaps two of the most important questions an individual investor can answer. As always, I encourage further due diligence into a great company with what appears to be reasonable upcoming prospects.
At the time of publication the author was long JNJ, WAG and CVX.
This article was written by an independent contributor, separate from TheStreet's regular news coverage.
Charles (Chuck) C. Carnevale is the creator of
.
Chuck has over 43 years of financial experience and is the co-founder of the earnings and price correlated, powerful fundamentals analyzer software tool - FAST Graphs. Chuck holds a Bachelor of Science in Economics and Finance from the University of Tampa. Chuck's work stressing sound valuation has been widely published on numerous financial sites and blogs. Chuck is passionate about spreading the critical message of valuation and prudence in fundamental investing. So much so that regular readers have dubbed him "Mr. Valuation". Chuck is a Veteran of the Vietnam War and was awarded both the Bronze Star and the Vietnam Honor Medal.
Chuck believes that correctly assessing fair value is one of the primary keys of successful stock investing, and he has dedicated his more than 40 years of experience in finance to its pursuit. Chuck agrees with legendary investors such as Warren Buffett, who recognize how important it is for investors in common stocks to possess an intelligent framework for making sound decisions that can keep emotions out of the equation. With making smart stock selections, there is no room for fear and greed.
Chuck was fortunate to learn at an early age that earnings drive long-term stock prices, and that dividends, if any, will be paid out of a company's earnings. This led him to develop FAST Graphs, the fundamentals analyzer software tool that reveals the long-term relationship between a company's earnings and its stock price and dividends over time. Chuck is most interested in the business behind the stock.