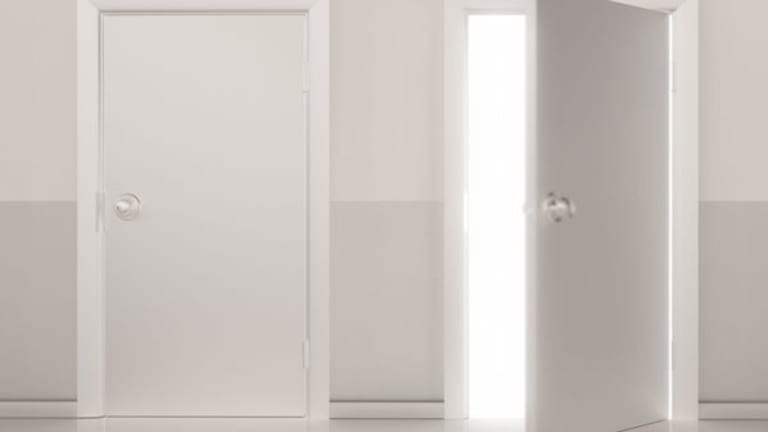 John Thain Will Mend CIT, Poll Says
John Thain, the ex-Merrill Lynch CEO, will be able to repair CIT in his new leadership roll, according to a poll of the readers of <I>TheStreet</I>.
NEW YORK (
) -- Do you think wx-Merrill CEO John Thain can actually turn around
CIT
(CIT) - Get Free Report
, now that he's been named CIT's new leader? A majority -- albeit in slim majority -- of readers of
TheStreet
do.
Thain was named the new leader of CIT earlier this week. CIT, which is the largest lender to supermarkets and apparel retailers, recently pulled itself out of bankruptcy protection. The firm was forced into bankruptcy at the end of last year when it was unsuccessful at restructuring its debt.
At the time, CIT received $2.3 billion from the Treasury Department.
CIT was able to emerge from bankruptcy in just six weeks because its key bondholders had already approved a reorganization plan. The company was able to cut its debt by $10.5 billion and deferred debt maturities for three years.
Since then, CIT has begun lending again, committing to fund $500 million in new government-guaranteed loans to small business customers.
But CIT's image is still badly tranished, leaving Thain with a challenge in terms of repairing the markets' skeptical view of the company.
"Much has been accomplished in recent months to position CIT for renewed success," Thain said in a statement. "We will build upon this progress and work even harder to support small and mid-market businesses. CIT can and will serve an important role in the recovery of the U.S. economy and the creation of jobs."
Thain will replace CEO Peter Tobin, who will remain on CIT's board of directors. Tobin has been heading up the company since Jan. 15 when former CEO Jeffrey Peek retired.
Thain will receive a base salary of $500,000, as well as $5.5 million in stock annually, $2.5 million of which will be subject to a one-year holding period. The other $3 million cannot be sold for three years. Thain is also eligible to receive up to $1.5 million in bonuses based on the performance of the company.
Thain previously served as the CEO of the New York Stock Exchange, and as president and chief operating officer at
Goldman Sachs
(GS) - Get Free Report
.
Thain began his career at Goldman as a corporate-finance associate and steadily scaled the investment-banking side of the company; he was named head of the mortgage desk from 1984 to 1990, and was president and COO from 1999 to 2004.
Notably, Thain, in 1988, was Goldman's representative on the Long-Term Capital Management board and was involved in constructing the bailout of L.T.C.M. orchestrated by the Federal Reserve -- experience that might not prove unhelpful in regards to attempted to fix the ails of CIT.
In our weekly poll, 55.2% of the respondents said Thain would be able to mend the fragile company. This might comes as a surprise to many, as Thain has his own tarnished image to repair.
Thain, facilitated the sale of Merrill to
Bank of America
(BAC) - Get Free Report
back in 2008, but was then kicked out after the deal closed.
At the time, Thain was criticized for doling out $3.6 billion in bonuses to Merrill employees right before the deal closed. He also reportedly spent $1 million to redecorate his office.
For these -- and presumably many other reasons, ones likely having to do with the macro-economic challenges facing an institutional lender during the most perilous economic recovery of several generation -- about 44.8% said Thain will be unsuccessful at the job.
-- Reported by Jeanine Poggi in New York.
Follow TheStreet.com on
and become a fan on
Copyright 2010 TheStreet.com Inc. All rights reserved. This material may not be published, broadcast, rewritten, or redistributed.