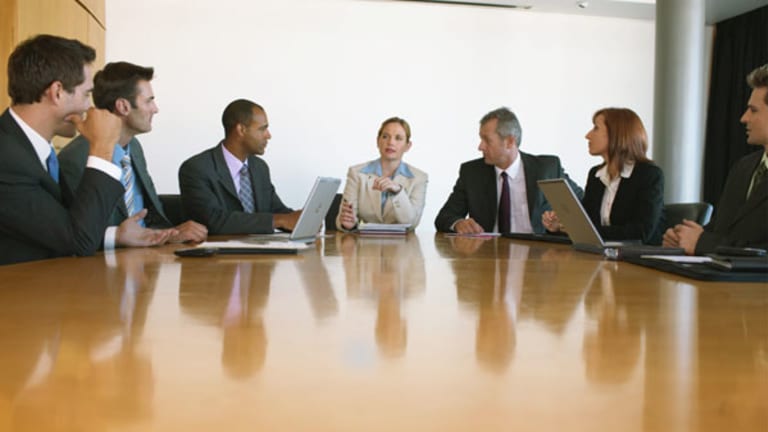 JOBS Act Provides Access Road to IPO On-Ramp
A new law contains all the elements needed to breathe new life into the IPO market.
By Timothy J. Keating
NEW YORK (
) -- The most important IPO-related story as of today is not
Facebook's
(FB) - Get Facebook, Inc. Class A Report
IPO last Friday, but last month's enactment of the Jumpstart Our Business Startups (JOBS) Act.
This new law contains all the elements needed to breathe new life into an IPO market that had been eviscerated over the past decade. It is an especially welcome tonic for the emerging growth companies that drive U.S. innovation, job creation and economic activity.
Among its key provisions, the JOBS Act creates a so-called IPO on-ramp that removes many of the roadblocks to going public that emerging growth companies have faced over the past decade due to a jumble of well-intentioned but ultimately misguided government regulations, including the almost universally loathed Sarbanes-Oxley Act (SOX) of 2002.
Originally conceived in the wake of the Enron and Worldcom accounting scandals, SOX was intended to apply only to the 1,000 largest companies in the U.S. Yet, in a fit of last-minute regulatory zeal, Congress in its wisdom ultimately decided to apply SOX to all U.S. public companies.
That meant a company with $150 million of market capitalization was subject to the same reporting and compliance standards as
Exxon Mobil
(XOM) - Get Exxon Mobil Corporation Report
,
General Electric
(GE) - Get General Electric Company (GE) Report
or
Apple
(AAPL) - Get Apple Inc. (AAPL) Report
. The collateral damage was the destruction of the U.S. IPO market. A research study published by Grant Thornton shows that between 1991 and 2000, the average annual number of U.S. IPOs was 530. Between 2001 and 2010, which includes eight years of SOX, that number dropped to 126.
For emerging growth companies trying to take the next step in their evolution, the effects were even more devastating. In 1991, more than 80% of U.S. IPOs raised gross proceeds of less than $50 million. Today, it is completely inverted, with less than 20% of all IPOs raising less than $50 million.
The JOBS Act seeks to right that wrong by easing much of the regulatory burden for companies with less than $1 billion in revenue that want to tap the capital markets via an IPO. In other words, the vast majority of companies wishing to go public: In 2011, only 15 out of 117 companies (13%) that completed an IPO topped the $1 billion of revenue threshold.
Beyond its many tangible benefits, perhaps the most significant impact the JOBS Act will have is in changing perceptions about the cost and difficulty of taking an emerging growth company public, particularly among venture capitalists. For the last decade, the consensus opinion has been that SOX and other regulations have imposed unacceptably high compliance costs on emerging growth companies seeking an IPO in terms of both dollars spent and time wasted.
With the JOBS Act in place and, most importantly, delivering many of the reforms that most participants in the market for emerging growth company IPOs were seeking, the responsibility to make it work successfully has landed squarely on those same market participants. That includes entrepreneurs, venture capitalists and investment banks, who must now put up or shut up when it comes to complaining about the regulatory deck being stacked against them.
While the JOBS Act certainly is not a cure-all, it will make it easier for some college student sitting in his dorm and developing an innovative new business model to one day bring that company to the public markets sooner than would have otherwise been the case, for the mutual benefit of both entrepreneur and the investing public.
That's a concept we all can "like."
Timothy J. Keating is the founder and CEO of Keating Capital, Inc., a Greenwood Village, Colorado-based publicly traded Business Development Company that specializes in making pre-IPO investments in innovative, emerging growth companies that are committed to and capable of becoming public.
This commentary comes from an independent investor or market observer as part of TheStreet guest contributor program. The views expressed are those of the author and do not necessarily represent the views of TheStreet or its management.