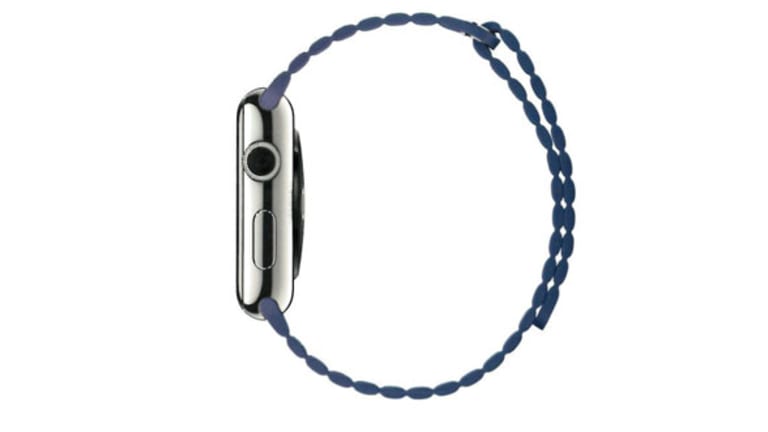 Jim Cramer's Stop Trading -- Why Cramer Is Keeping Watch on Apple
Here's why Jim Cramer has a close watch on Apple, and some competitors should be concerned.
NEW YORK (The Street) -- On CNBC's "Cramer's Stop Trading" segment, TheStreet's Jim Cramer said high-end watchmakers are worried about smartwatches like the one Apple (AAPL) recently released.
Jim Cramer's charitable trust Action Alerts PLUS is long AAPL and buying on a pullback. Get full analysis on the stock. with a free trial subscription.
"This watch is beginning to cut into [Michael]Kors (KORS) , Fossil (FOSL) and Movado (MOV) , because those are all expensive watches and those watches are dumb. This is a smart watch," Cramer said, pointing to his Apple Watch.
Cramer noted the Apple Watch's attractive features and functionality, saying, "I've got my email, I've got my contacts...I was speaking to my daughter, she didn't even know" the difference between the sound quality of the Apple Watch and a cellphone.
However, he said he's still keeping his Breitling (BECC)  timepiece -- some of which can retail for $6,000 -- for when he "goes out."
At the time of publication, Cramer's Action Alerts PLUS had a position in AAPL.