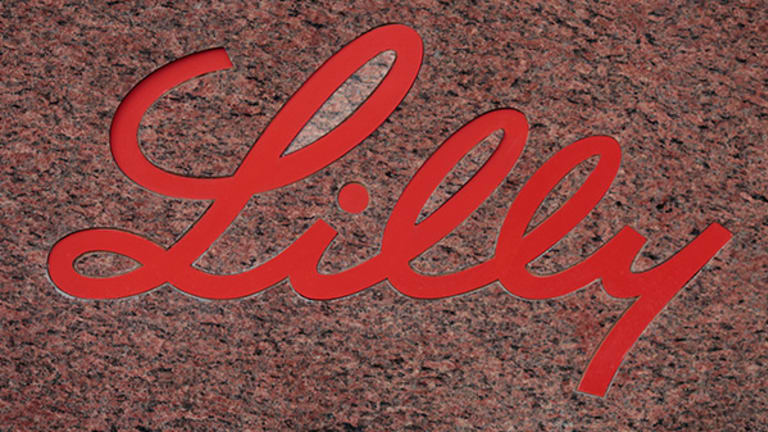 Jim Cramer's Stop Trading: Lilly's AstraZeneca Partnership Is a 'Brilliant' Move
Lilly 'never stops innovating,' Jim Cramer said of the plan to test a new cancer drug combination.
NEW YORK (TheStreet) -- "It never stops innovating," said TheStreet's Jim Cramer about Eli Lilly & Co. (LLY)  during CNBC's "Stop Trading" segment Friday. "We don't talk enough about it." 
Cramer was referring to the drug maker's decision to partner with AstraZeneca PLC (AZN) to test a new cancer drug combination.
According to reports, AstraZeneca's experimental anti-PD-L1 immunotherapy drug MEDI4736 will be tested alongside Lilly's approved medicine Cyramza, or ramucirumab. The early-stage Phase I trial will be run by Lilly.
Cramer said Astra Zeneca has a number of other promising drugs in the pipeline that could prove effective in the fight against cancer, making additional partnerships possible.
The potential of drugs that unleash the body's immune system to fight cancer will be the main focus of the annual meeting of the American Society of Clinical Oncology starting later Friday in Chicago.
"This is a brilliant move by Lilly," said Cramer, portfolio manager for Action Alerts PLUS. "It's a fabulous tie-up, Just fabulous."
At the time of publication, Cramer's Action Alerts PLUS had no position in companies mentioned.