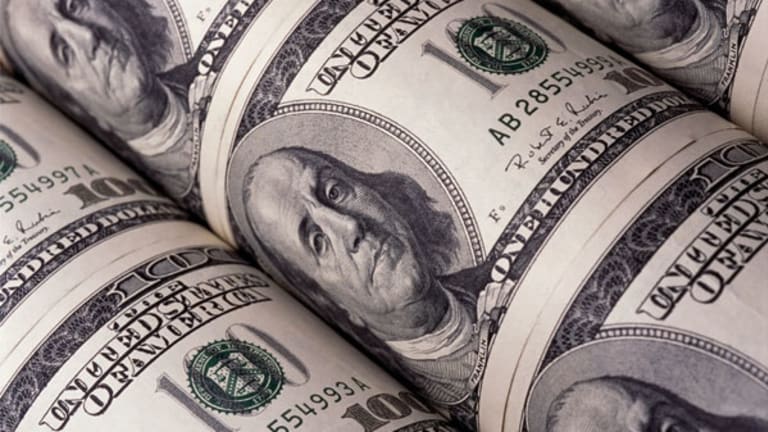 Publish date:
Cable Stocks Seesaw; Fed Speculation: Jim Cramer's Best Blogs
Catch up on Jim Cramer's thinking over the past week, cable stocks and Fed speculation.
Catch up on Jim Cramer's thinking over the past week, cable stocks and Fed speculation.
NEW YORK (
) --
fills his blog on
RealMoney
every day with his up-to-the-minute reactions to what's happening in the market and his legendary ahead-of-the-crowd ideas. This week he blogged on:
cable stocks; and
the Fed's speculation.
for information on
RealMoney
, where you can see all the blogs, including Jim Cramer's -- and reader comments -- in real time.
A Blast From the Past

Posted at 6:45 p.m. EDT on Friday, Nov. 22
Watching that tape fly by today, the tape showing the stocks of
Time Warner Cable
(TWC)
,
Charter
(CHTR) - Get Report
and
Comcast
(CMCSA) - Get Report
, one of my employers, flying high, reminded me of what this business used to be like. We used to have stocks go up day after day after day and just when you think they are done going up you get talk of takeovers and then you get another leg up and then you actually get takeovers and they go up AGAIN!
Read: Buy Recommendation Reiterated For Comcast Corp
I know it seems ridiculous that we could be in one of those moments after all that we have rallied, but think of the logic of it as my friend David Faber traced things out.
If any of the cable companies bought Time Warner Cable they could improve service and get more users.
It would be immediately additive to the acquirer.
It would not be blocked by the government because the federal courts have already ruled that it's fine if cable companies buy each other pretty much without limitation.
Now think of it like this. The once-bankrupt Charter was up about 70% going into the session and Time Warner Cable and Comcast were both up more than 30%. You would think that there's no combination that could still be had after that run. You would think that an acquirer's stock would be hammered paying up here.
Read: The Fed in Reverse
You would be wrong. Why is this all so important? Because it has to do with the mindset. We are still in a recession mindset in this market. We believe that things only happen because the Fed let them happen.
That's what's kept so many investors from making money. This cable company dynamic is a living, breathing instance that shows you that the stocks are too cheap to each other, even if they seemed expensive to the marketplace.
It is why, even after all of these moves, it is still too early to ring the cash register on many stocks, even as we know that no one ever got hurt taking a profit and I always countenance taking a little something off the table.
Action Alerts PLUS, which Cramer co-manages as a charitable trust, held no position in the stocks mentioned.
Can't Make Money Off of Fed Speculation
Posted at 3:27 p.m. EDT on Thursday, Nov. 21
There are only so many hours during the day that we can work. They are precious. They can no longer be trifled with as we play the endless parlor game of "taper, non-taper" -- that is, divining when the
Fed
will dial down stimulus. That's just burning time, much in the way we flare off natural gas when we drill for oil.
What should the narrative be? How about this? "Once again, the people who have not done the homework, read the conference calls, devoted as time to the material and indulged in
the craft
of making money have been elbowed out by those high-minded individuals who are gaming the Fed."
What's so hilarious is the endless lack of introspection. Doesn't anyone who plays this game recognize that they've been playing it for the entire bull market run? Do they recognize how much money they have cost us?
Read: 5 Dangers of Black Friday Shopping
Here's what I find so galling. The Fed talk -- at least in the public discourse -- makes a mockery of the homework. But it is only the homework that makes you money.
That's right: You cannot make money off of guessing what the Fed is doing to say or do. You simply have to take the Fed at its word when it says that you can make some money in the market now while we try to get the economy moving on its own volition.
This is the equivalent of debating whether to take free money. One day this, too, shall end. But do you mind sticking around to wait? It's sure been the best investment strategy of the era, and that's for certain.