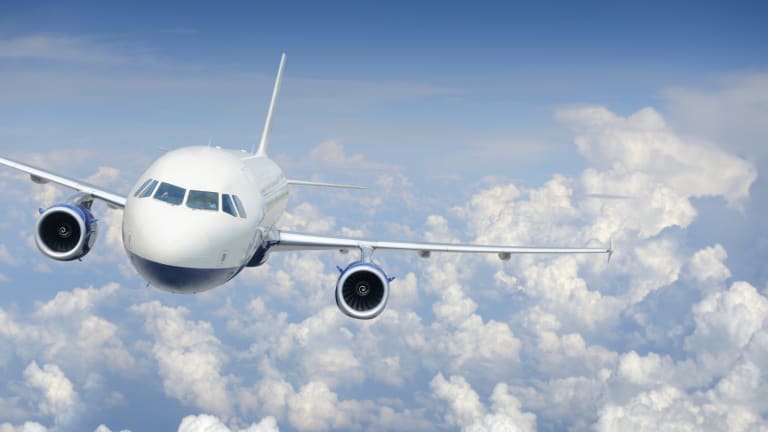 Earlier this week, WTI crude oil declined to $26 per barrel, which dragged U.S. stocks down with it. 
TheStreet's Jim Cramer, co-manager of the Action Alerts PLUS portfolio, explained that to some investors a drop in oil prices means there's a drop in demand for products, services and travel. Cramer doesn't believe this is the case.
He attributed the fall in oil prices to oversupply, not a lack of a demand. 
Still, with WTI oil now trading near $32 per barrel, up over 20% from just a few days prior, investors are turning bullish because many believe demand is picking up, which is good for the economy.
However, Cramer said this connection between oil and the economy has led to a "strange conclusion" for one sector in particular: airlines. 
"The airlines do so much better when oil goes down," Cramer said, because they are able to save billions of dollars per year. Yet, because of the correlation that oil prices have with stocks, most airline equities trade lower when oil goes down. 

United States Oil ETF (USO) - Get United States Oil Fund LP Report  and U.S. Global Jets ETF JETS data by YCharts
It makes no sense, he said. Airlines' bottom lines increase with the decline in fuel costs. But investors draw the conclusion that economic demand is falling, and so is air traffic. 
Of course, making it more interesting is airline stocks tend to trade higher when oil trades higher -- even though their input costs are rising. "It's so strange" but that's the way it is, Cramer said. 
At the time of publication, Cramer's Action Alerts PLUS had no position in companies mentioned.