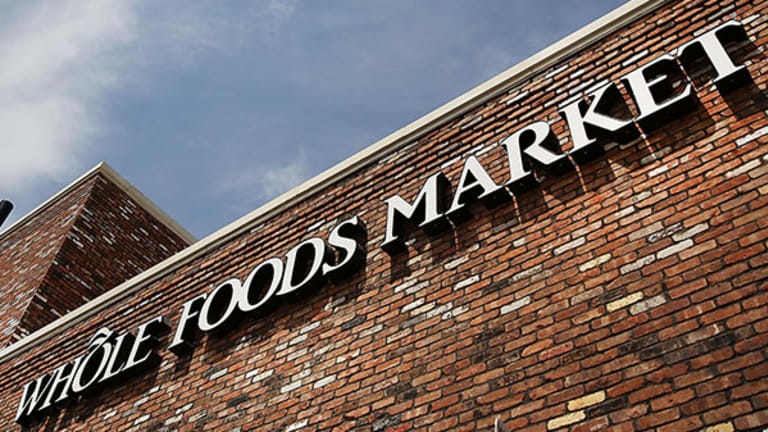 Jim Cramer -- Whole Foods Is Trying to Do Too Much
Whole Foods takes on too many initiatives and earnings have suffered, Cramer says.
Shares of Whole Foods (WFM)  fell more than 7% Thursday after the company reported in-line earnings per share results and missed on revenue expectations.
"It was tough," TheStreet's Jim Cramer, co-manager of the Action Alerts PLUS portfolio, said of the quarter on CNBC's "Mad Dash" segment.
Co-CEO John Mackey said it best when he noted "people may not be driving as frequently as far as they used to, because they can stop by a Kroger (KR) - Get Report or an HEB or a Wegmans to get products that they used to only be able to get [at] Whole Foods."
In order to combat this, Whole Foods has started testing loyalty programs and getting started on its smaller format 365 stores, which are "terrific," Cramer said.
"They are doing everything to try to turn this thing around, but you can only do so many thing at once," he reasoned. "Whole Foods is doing a ton of things at once. Execution, I think, is being called into question."
While the company is working to turn things around, "it was not a great quarter," Cramer concluded. 
At the time of publication, Cramer's Action Alerts PLUS had no position in companies mentioned.