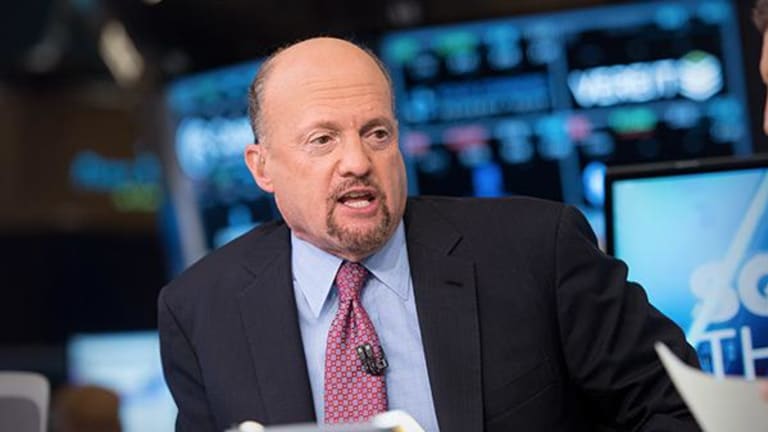 Shares of Valeant (VRX) remain in the slaughterhouse, falling 3% Friday and adding to its 40% year-to-date decline. Shares are down 74% over the past 12 months and roughly 97% since its July 2015 high. 
The latest critique comes from Wells Fargo, which lowered its price target range to $7 to $9, from $10 to $13, TheStreet's Jim Cramer, manager of the Action Alerts PLUS portfolio, said on CNBC's "Stop Trading" segment. 
The analyst has been a consistent critic of Valeant, Cramer said. The analyst argues that the company's free-cash flow won't be enough to pay back all of its obligations. 
While none of the debt has a near-term maturity, Cramer has been consistent in his warnings of Valeant's debt load. Currently the stock sports a market cap of roughly $2.9 billion, while its total debt sits at $29.85 billion as of the most recent quarterly filings. 
The common stock is not a good speculation play, he reasoned, explaining that buying Valeant stock is more akin to purchasing a call option. It's basically a bet on whether the company can pay back its obligations, he concluded. 
At the time of publication, Cramer's Action Alerts PLUS had no position in any companies mentioned.