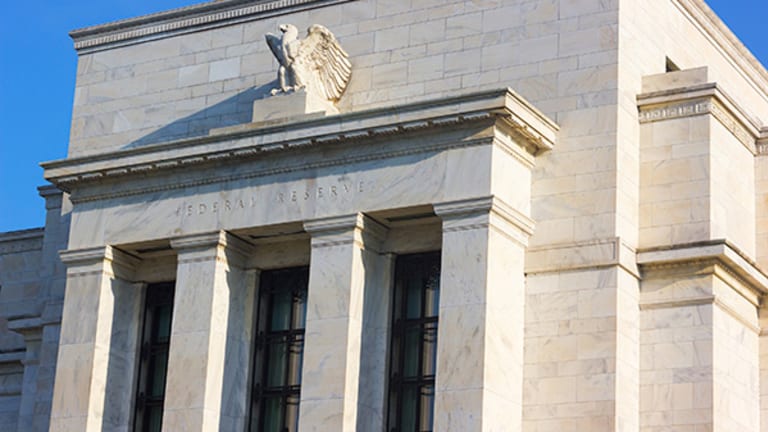 Jim Cramer: The Market Is Pricing In a Rate Hike
Cramer doesn't see a Fed hike announcement this week, but if one comes get ready for a rally.
Stocks are reflecting a coming interest rate hike announcement this week, TheStreet's Jim Cramer, co-manager of the Action Alerts PLUS portfolio, said from the floor of the New York Stock Exchange Monday.
Economic data are good although the most recent report suggests things may not be quite as rosy.
Thanks to this contradiction, Cramer explained, the stock market seems to be prepping for a rate hike to come as a result of this week's Federal Reserve meeting. However, he says the odds for a rate hike remain quite low.
"The stocks aresaying hike," with the exception of the bank stocks, he said. Bank stocks are still reacting to the fallout from the Wells Fargo (WFC) - Get Wells Fargo & Company Report scandal. But regional banks are also suggesting a rate hike could be on its way.
So which will be right? It's hard to say. The decision lies with the Fed. However, should the Fed decide not to raise rates, the market will have a nice rally, Cramer concluded.
Seefull coverageand analysis of the Federal Reserve's decisions on interest rates.
At the time of publication, Cramer's Action Alerts PLUS had a position in WFC.