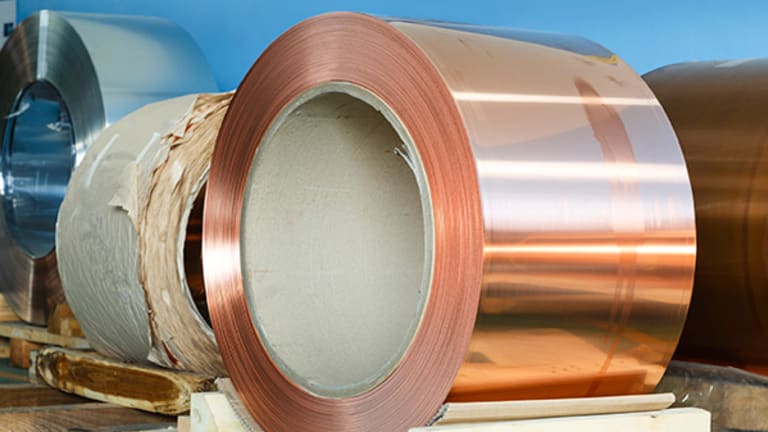 Publish date:
Jim Cramer -- Stocks Need Commodities to Rally
Stocks need some help from other catalysts -- like commodities -- in order for a sustained rally to occur.
Stocks need some help from other catalysts -- like commodities -- in order for a sustained rally to occur.
When the stock market takes a big turn for the worse, it usually takes more than one catalyst to turn investors into buyers and jumpstart a rally. 
This case is no different, as both the Federal Reserve and receding fears over China have both helped to drive stocks off their lows this month. But according to TheStreet's Jim Cramer, co-manager of the Action Alerts PLUS portfolio, there's another catalyst helping out too: commodities. 
Although oil prices have struggled in the past few sessions, oil's rally was a key point in helping to drive the stock market higher, Cramer said. 
While Cramer is skeptical of the oil production freeze proposed by OPEC and non-OPEC members, Cramer also said that oil doesn't necessarily need to rally in order for stocks to move higher.
As long as there are other catalysts to help stocks, oil just needs to stabilize, he said. It needs to stop going down. 

United States Oil ETF USO data by YCharts
Of course, oil isn't the only commodity out there. Copper for instance, has been in a "precipitous decline" for the past five months and has been under pressure for years, Cramer said. However, the metal appears to have bottomed. 
He also pointed out that Anglo American (AAUKF) took "perhaps one of the biggest write-offs I've ever seen," when it dropped out of the "iron ore arms race" after spending some $20 billion. 
The intense oversupply situation in iron ore has driven prices from $200 a ton to $40 a ton in just five years. 
But taking out the supply from Anglo and adding a slight uptick in demand would propel prices higher, Cramer said. That would be a big deal, as "the glut for this incredibly important mineral -- mining mineral that goes into steel -- will end," Cramer concluded. 
At the time of publication, Cramer's Action Alerts PLUS had no position in companies mentioned.