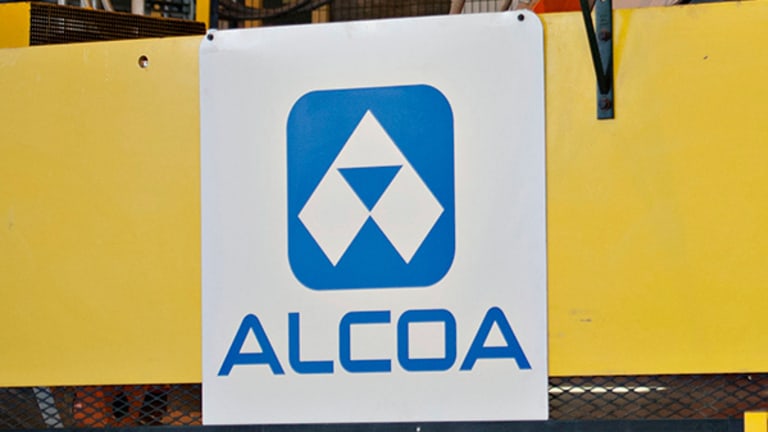 Jim Cramer Says Skip Boeing; Buy Honeywell, Alcoa, GE
Cramer likes large-cap technology stocks on a weakening U.S. dollar and thinks Lululemon shares are headed higher.
"I'm on the fence," said TheStreet's Jim Cramer, when asked whether now is the time to buy shares of Boeing (BA) - Get Report . Cramer, the co-manager of the Action Alerts PLUS portfolio, was answering viewers' questions from the floor of the New York Stock Exchange Thursday. 
Analysts at Deutsche Bank put out a research note that said Boeing is generally a buy when it cuts jobs. But on the other hand, the company is having issues with its 787 model, Cramer said. 
Investors looking for aerospace exposure should instead consider buying Honeywell (HON) - Get Report , Alcoa (AA) - Get Report , United Technologies or Action Alerts PLUS faveGeneral Electric (GE) - Get Report . 
Looking to make a play on the weaker U.S. dollar, one viewer asked Cramer if it's a good idea to buy Cypress Semiconductor (CY) - Get Report . However, Cypress doesn't have enough of a correlation to a weakening dollar, Cramer said. 
Instead, investors should consider large-cap technology stocks that do have exposure, such as Apple (AAPL) - Get Report , IBM (IBM) - Get Report , Alphabet (GOOGL) - Get Report or Facebook (FB) - Get Report . 
Finally, Cramer took a closer look at Lululemon Athletica (LULU) - Get Report . "The quarter really was a terrific quarter," he said of the company's most recent earnings report. 
Omnichannel was strong, and the men's lineup is performing well too. As a result, the stock is "probably not done going higher," Cramer said, adding, "I hate to chase, but it was a good quarter." 
Cramer answers viewers' social media questions on Facebookand on Twitter (TWTR) - Get Report . Send questions to him @JimCramer with the hashtag #CramerQ.
At the time of publication, Cramer's Action Alerts PLUS had a long position in AAPL, GE, GOOGL, FB and TWTR.