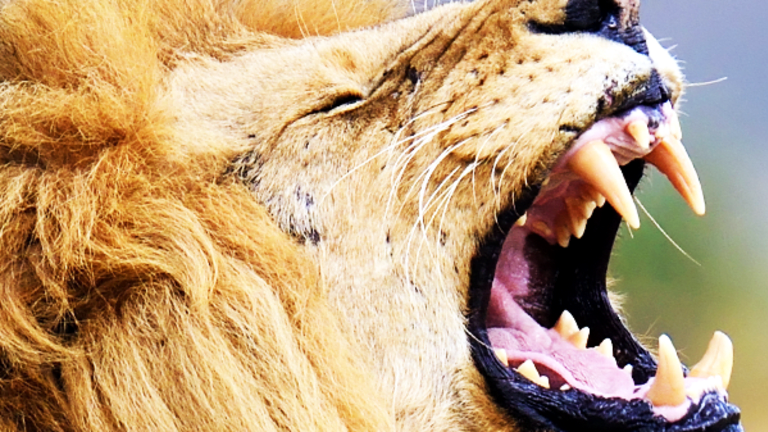 Jim Cramer Reveals 10 Stocks That Have Been Hammered Basically for No Good Reason
What's up with these stocks?
Here are some top thoughts from TheStreet's founder and Action Alerts PLUS portfolio manager Jim Cramer. 
These 10 Stocks Are Survivors
It played out as we said. We shook out the weak hands on Day One of the selloff, people gravitated to safer stocks on day two while other stocks still got hammered, and then yesterday, day three, we had the final regurgitation of the hottest stocks and today we get a calm and quiet rally.
Of course, during the decline the bears came out of the woodwork to explain why they were so right to hate the market and you are a loser if you own stocks. We had the requisite old, graybeard hedge fund managers trash the market with their monthly letters. We had stentorian voices calling for caution and we had jeremiads all over the web about FANG (Facebook (FB) , Amazon (AMZN) , Netflix (NFLX) , Alphabet/Google (GOOGL) ).
Watch:Jim Cramer: I Want To Make Phone Calls From My Apple Watch
That's how it always works.
Here's my advice. You again have been put through the mill, which always causes so many people to bail from good stocks, and I have two pieces of advice.
First, if the past three days made you feel like you have just been through an industrial-strength Whirlpool washing machine, now that we have rallied, you should start selling tomorrow. Raise cash. You are doing it into strength and you aren't panicking. Congratulations for getting through the rip, but next time, whether it be for a failed vote to raise the debt ceiling or a defeat of tax reform or a North Korean heart-stopper, you have some cash and are not dreading the selloff, but you are ready for it.
As I said in my recent show about suitability, you may not be made for equities if you wanted to panic and had to strap yourself to the mast to avoid plunging into the abyss when you see people -- not held accountable, mind you -- who said this selloff would be really consequential, the real deal. Then they come on or write a week later as if they said nothing wrong.
So, you are free to sell. No one ever got hurt taking a profit.
My second point: If you think you missed the three-day sale, I have some ideas for you. I have 10 stocks that got hammered or should have been up much more but weren't because of the turmoil we just went through. These are battle-tested in that they just reported. Can't beat that.
I am doing them in alphabetical order.
Constellation Brands . These guys reported a monster quarter, by far the best of the beverage companies, but the numbers were overshadowed by a whole slew of stories about a more cutthroat beer market. In the meantime, suddenly everyone likes Boston Beer because of its huge upside surprise. Give me a break. Modelo, Corona and Pacifico are killing it.
FedEx . What the heck? You got a darned good quarter and this stock is down from $218 to $206? That's insane. Sure, people don't like the chart. Yes, the stock had run. But these guys are the kings of e-commerce. There was a hacking story that got a lot of people confused at the same time they reported. A great opportunity.
You want insanity? Intel reported a terrific quarter, raised numbers, closing on the MobilEye deal early, and it's going to become a lot more like the winner stocks in the sector. No, I am not going to rename my dog Intel after deeming him Nvidia. However, the risk/reward here's pretty darned sweet, and the price-to-earnings multiple should be higher given the Internet of Things -- not personal computers -- orientation even as it is simply incredible how much money they are still making on a market that declines very fast.
3M simply wasn't as bad as the stock says. In fact, this company had terrific organic growth and will continue to do so and you are being given a gift here to buy the stock. I will go a step further: CEO Inge Thulin delivered another really solid quarter, but the stock had run as if it would be a blowout. That's not the 3M way. This stock remains a core portfolio holding.
How about Oracle ? That was a monster quarter, the best in years. The enterprise resources planning cloud business is on fire and the Safra Catz/Mark Hurd/Larry Ellison tandem are delivering. Why isn't this stock at $55 and not $50? Beats the heck out of me.
Stanley Black & Decker reported a dynamite quarter but it reported in the grips of one of those Amazonian Reigns of Terror when anything retail was dead meat. I believe SWK's numbers allow you to come right back to it down here, at $139, down from $148.
No one cared about the very boring Texas Instruments call, but this is the Internet of Things auto parts semiconductor company, and even though auto sales are weak, these guys didn't see it. There is absolutely no hair on this company and it generates cash, uses what it needs to stay on top and then returns it in the form of aggressive buybacks and dividends. This company used to be boom-bust. Now it is just boom.
I know that both Verizon and AT&T gave you good numbers. So did Sprint . But the best quarter came from the T-Mobile , the un-carrier, and I think it's been forgotten already. Plus, we have to remember that every phone company and cable company seems in play. This stock's no different.
How in heck is the stock of Visa still hanging out where it reported when it delivered a fantastic set of numbers and is so clearly on its game doing terrific things? Sure, I know the stock ran, but CEO Al Kelly is taking this company that was whipped into shape by Charlie Scharf to another level. He's client-centric, tireless and an all-around ambassador for the empire that is Visa. Loads of cash, too. They've bought back 500 million shares in the last five years. I like that pace!
Finally, here's one that has run but I don't care because I love income: Verizon. This company stopped hemorrhaging customers, and while it needs to spend more to be able to handle all the new cellphone users it signed up, I think you could have growth and yield. The stock is still down 8% and interest rates don't look like they are going up big any time soon.
Yes, the Dow Jones is setting records. Yes, we have to acknowledge that the market's been sizzling. However, I give you these 10 because they have been hammered or haven't been rewarded with higher prices as they should have.
Watch: Jim Cramer on Dow 22,000: There's a Selloff Masked by Apple
Usual rules: First buy may not be your last buy. But opportunity is still knocking with these stocks even as so many others are right back to where they started after the churn down that was supposed to shake you out, but let's hope you didn't do what people seemed to want to instill -- a level of panic that just keeps you from making good money every single time.
Facebook and Alphabet are holdings in Jim Cramer's Action Alerts PLUS Charitable Trust Portfolio. Want to be alerted before Cramer buys or sells FB and GOOGL? Learn more now.
Originally published Aug. 1 at 2:56 p.m. EST.
Jim Cramer fills his blog on RealMoney every day with his up-to-the-minute reactions to what's happening in the market and his legendary ahead-of-the-crowd ideas. This week he blogged on:
Click here for information on RealMoney, where you can see all the blogs, including Jim Cramer's--and reader comments--in real time.
Can't get enough of Jim Cramer, last week he looked back at his 'rant heard around the world' 10 years later.
More of What's Trending on TheStreet:
These 11 Cars Embarrassingly Lose Half Their Value in Three Years
Snap's Possible Worst Day Ever, a New YouTube Killer Are Thursday's Hot Tickers: SNAP, FB, DIS, APRN
Snap's 'Make or Break' Moment Has Arrived
Apple to $2 Trillion