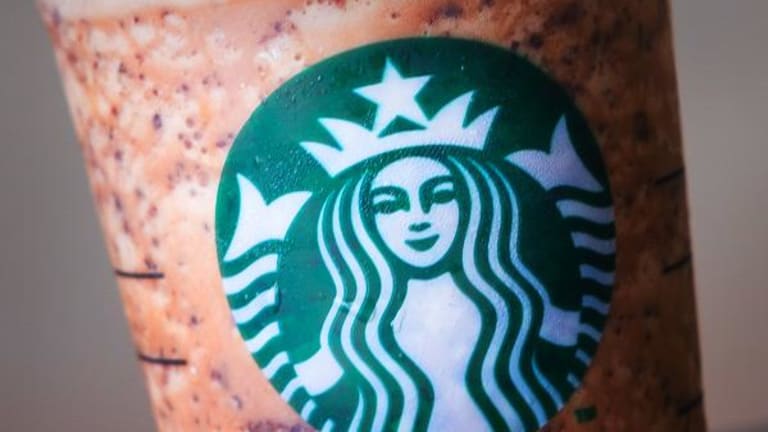 Jim Cramer Previews Earnings on Alphabet, Starbucks
Cramer expects good results from Alphabet and says Starbucks is a buy on a pullback.
We're getting to a busy time of the earnings season, and TheStreet's Jim Cramer, co-manager of the Action Alerts PLUS portfolio, is helping investors make sense of the madness.
Thursday is expected to be a busy day, with Comcast (CMCSA) - Get Free Report , Alphabet (GOOGL) - Get Free Report and Starbucks (SBUX) - Get Free Report all scheduled to report earnings. Notably, all three stocks have done well this year -- up 6%, 7.5% and 5.5%, respectively. All three are holdings in Cramer's Action Alerts PLUS portfolio.
"Starbucks is not going to be good, but I'm not that concerned about it," Cramer said. Starbucks is a great international company, and it will continue to do well, Cramer predicted. But it's still working off a massive rally. If the stock drops to $55, investors should consider buying it, he recommended.
As for Alphabet, Cramer was previously tempted to downgrade it, as the stock continues to hit new all-time highs, as it did again on Wednesday. However, CFO Ruth Porat has done such a good job at trimming the company's weaker divisions that it's made Alphabet more attractive, he said.
Alphabet's stronger divisions continue to do well. As a result, Cramer said Alphabet could report a "very good number."
While Alphabet and Starbucks report earnings after the close, Comcast is scheduled to report before the open on Thursday. Cramer reasoned that the new head of the FCC has been a critic of net neutrality rules, something that might benefit Comcast.
Analysts are looking for Comcast to earn 87 cents per share on $20.68 billion in revenue for the most recent quarter.
At the time of publication, Cramer's Action Alerts PLUS had positions in SBUX, GOOGL and CMCSA.