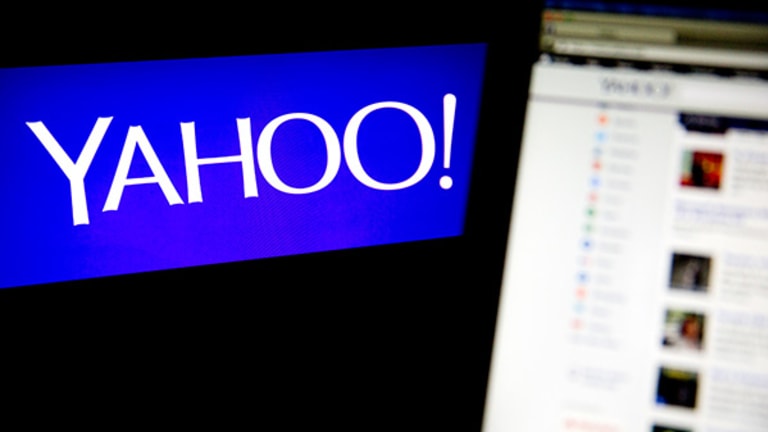 Publish date:
Jim Cramer on Yahoo!: 'A Company Is Either for Sale, or It's Not'
Jim Cramer and David Faber analyze what Yahoo! really plans to do.
Jim Cramer and David Faber analyze what Yahoo! really plans to do.
Shares of Yahoo! (YHOO) fell by 6% at one point on Wednesday, after Tuesday night's earnings call. Marissa Mayer, the company's chief executive, lowered guidance for 2016.
By afternoon, Yahoo! shares bounced back somewhat to a 4.5% decline for the day and a 16% loss so far in 2016.
There is confusion over whether Yahoo! plans to cut costs related to its core businesses, spin off its core business or sell the company outright.
During a discussion with anchor David Faber on CNBC, TheStreet's Jim Cramer said, "A company is either for sale, or it's not."
Faber said that his sources tell him that the company doesn't plan to sell off parts of itself but rather the company as a whole.
"If that's the case, than the stock should be bought because therefore, clearly, the assets are worth something," Cramer said.
"If you look at the core business away from [the MaVeNs business -- mobile, video, native advertising and social] and even some of MaVeNs', then you're in a situation where it does seem like a wasting asset. But if it's fallen in the market, it's worth considerably more than what it's selling for," Cramer said.
"This is a dichotomy that I think most people can't get their heads around," he said.