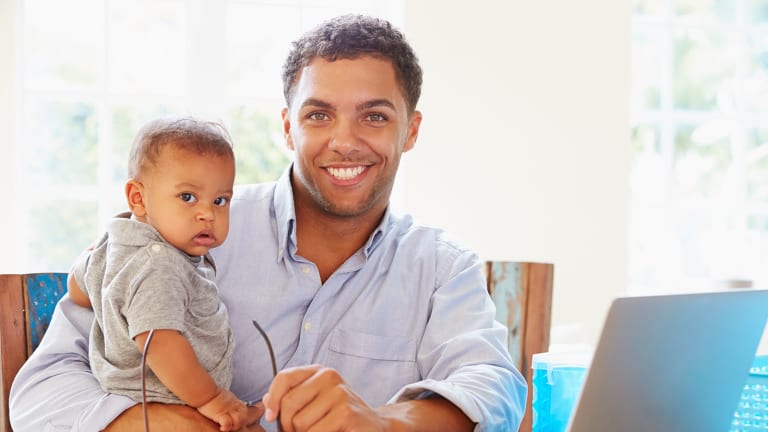 Jim Cramer on Stocks You Should Buy for Your Baby
Jim Cramer is taking a look at which stocks would best be suited for a newborn.
Having a baby and thinking about which stocks to sock away for the little one? Well then, you're in luck, because TheStreet's Jim Cramer, co-manager of the Action Alerts PLUS portfolio, has got your back. 

Right off the bat, Cramer is sticking with Disney (DIS) . Even though the stock has been hit due to worries over its weak ESPN subscriber data, it's a tried and true blue-chip name that all kids love at some point. 
Don't forget about social media, either. Maybe by the time the kid has grown up, Facebook (FB) won't be as cool -- but it's other property Instagram probably will, he reasoned. 
How will they access those apps? That's right, smartphones. And it's likely that it's still going to be Verizon (VZ) , AT&T (T)  and perhaps T-Mobile (TMUS)  that will be supplying that service, Cramer said. 
Given that it will be nearly two decades before a newborn becomes an adult, these stocks will have plenty of time to continue building their businesses.
At the time of publication, Cramer's Action Alerts PLUS had a long position in FB.